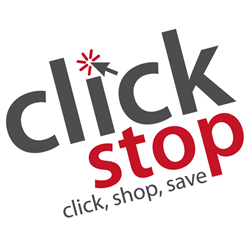 Urbana, Iowa (PRWEB) April 30, 2015
Clickstop, an e-commerce company recognized as a Top 100 Workplace in Iowa is continuing to add jobs as it grows rapidly.
Clickstop owns and operates several web-exclusive retail sites, including its flagship brand US Cargo Control. That specific brand added eight new employees in the areas of manufacturing, warehouse and sales.
Aaron Ohlsen, Austin Pettit, Ryan Beaver and Ben Seiler join the team as manufacturing associates, sewing ratchet straps, cargo nets and other load securement products. Seth Gibbs and Eric Seemann will work as shipping specialists who pick, pack and ship orders from the warehouse to customers. Chris Biechler will serve as production manager.
After several years on the warehouse shipping team, Allen DeHeck has been promoted to the purchasing team and will work as an assistant buyer for the US Cargo Control brand. Duties include buying products from domestic suppliers as well as import freight and customs.
Leilani O'Donnell will work as an inside sales specialist, fielding calls, answering questions and taking orders from current and future US Cargo Control customers.
Matt Bruckman has moved from the US Cargo Control sales team to a sales position with Clickstop's FasternsPlus.com brand. He brings years of building materials sales experience to the online retailer that specializes in selling bulk quantity fasteners.
Phil Kramer will work as an accountant for the Clickstop finance department, helping with research and data analysis for the growing e-commerce company.
Clickstop expects to continue hiring for various positions throughout the company in 2015.
###
About Clickstop, Inc.
Clickstop is the parent company of a suite of online retail stores based in Urbana, Iowa. Its focus on great workplace culture has landed the company multiple work environment-focused awards including two first place achievements as the Coolest Place to Work. Clickstop web properties serve diverse markets that include the moving and cargo control industry, energy efficient insulation products, and home organizing solutions. For more information visitClickstop.com.
About US Cargo Control
US Cargo Control is a leader in cargo control industry, specializing in lifting slings, cargo control, rigging equipment and moving supplies. Focused on offering quality products, timely delivery, and outstanding service, customers can shop the company's entire line of products on USCargoControl.com.