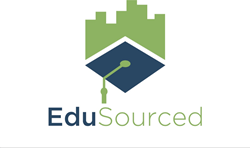 EduSourced's software platform is going to help us greatly in managing the logistics of a campus-wide program, connecting students, sponsors and projects.
Columbus, Ohio (PRWEB) May 04, 2015
Purdue University's Krannert School of Management recently selected Columbus-based software company EduSourced to support its campus-wide Purdue Student Consulting (PSC) organization, which connects students from management, engineering, science, and technology with corporate clients for interdisciplinary hands-on project opportunities each semester.
"Attracting students and forming teams across campus has been very time-consuming and resource-intensive in the past," said Matthew Lynall, director of the Krannert School's Experiential Learning Initiative (ELI). "EduSourced's software platform is going to help us greatly in managing the logistics of a campus-wide program, connecting students, sponsors and projects. We anticipate rolling the system out across all our experiential learning programs once PSC is up and running."
"Purdue Student Consulting puts students in the driver's seat of managing their own business school consultancy. Action learning programs like PSC encourage student development on multiple levels, including exposure to potential employers," said David Comisford, founder and CEO of EduSourced. "They are challenging to execute, but the result is a big win for everyone—the institution, the employers, and especially the students."
Since EduSourced launched in August 2014, it has become an active contributor to the experiential learning community. Most recently, EduSourced partnered with program directors at the University of Illinois-Urbana Champaign, Purdue University, and Brigham Young University to present an experiential learning webinar. "It is extremely useful for seasoned program directors like Matthew Lynall to share their insights and best practices," Comisford said. "The feedback from the experiential learning community has been highly positive."
About EduSourced
EduSourced is a collaborative platform designed specifically for experiential or action learning programs. This cloud-based software is used by experiential program directors as a single repository for all of their project activity and provides their students, clients and faculty/staff with a comprehensive tool for communication and collaboration.
About the Experiential Learning Institute
Launched in 2009, the Experiential Learning Initiative – now commonly known as ELI – originally provided an opportunity for teams of second year management students to undertake semester long consulting projects for corporate clients. The initiative has been a great success for both the students and for their client organizations. Since then, ELI has reached out to Purdue's graduate students in engineering, science, and technology by offering truly interdisciplinary projects. Management students have had the opportunity to work with students in agriculture, engineering, pharmacy, aviation technology, ecological sciences, and communications to deliver solutions that reflect the depth and breadth of Purdue's outstanding academic programs.