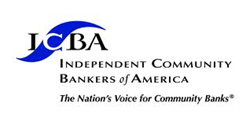 Los Angeles,CA (PRWEB) April 30, 2015
Vubiz Technology Platform Used to Launch ICBA's Community Banker University®
Vubiz Elearning is excited to announce their assistance in the development of the new Community Banker University for ICBA.
The Independent Community Bankers of America® (ICBA) recently revealed the transformation of its educational model to Community Banker University®, a modernized educational platform that provides the nation's community bankers with premier, industry-specific professional development for all stages of their career.
Vubiz President Jim Rapino said they're proud to be part of this exciting project, which is revolutionary for bankers, "Community Banker University offers an effective array of online courses helping individuals gain new skills and hone their professional skills – it enhances careers."
Community Banker University will provide educational courses for community bankers as well as accredited education opportunities for industry professionals and those seeking a career in the community banking industry in traditional and online formats.
"The goal of ICBA's Community Banker University is to build better community bankers and more prosperous communities by delivering the very best education solutions for community bankers who want to grow and expand in this important industry," said Lindsay LaNore, ICBA executive vice president, Community Banker University. "ICBA has offered unparalleled educational offerings to its members for decades. With the launch of Community Banker University, we are expanding our scope for the benefit of our members by bringing a fresh, modern approach to community banker education."
For additional information about Community Banker University, visit http://www.communitybankeruniversity.com.
About Vubiz: Vubiz is an award-winning eLearning company with unbeatable pricing, quality online courses and outstanding customer service. They are experts at making online training effective at the very best price. Vubiz has built an excellent reputation over the past decade offering outstanding value with comprehensive services from a large, impressive online library to content creation, an LMS and vuBuild – a do-it-yourself authoring tool.
About ICBA
The Independent Community Bankers of America®, the nation's voice for more than 6,000 community banks of all sizes and charter types, is dedicated exclusively to representing the interests of the community banking industry and its membership through effective advocacy, best-in-class education and high-quality products and services.