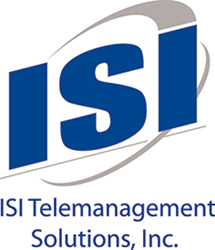 Schaumburg, IL (PRWEB) April 30, 2015
ISI Telemanagement Solutions, Inc., the premiere Unified Communications management company, announced today that it will participate at the inaugural Microsoft Ignite conference taking place May 4-8, 2015, in Chicago, IL. Microsoft Ignite is an opportunity for senior decision makers, IT professionals, enterprise developers and technology partners to connect with and learn from industry influencers and thought leaders in the tech community.
ISI, a Microsoft® ecosystem partner since 2010, will be at booth #16 demonstrating ISI's certified suite of solutions designed to enhance the Skype for Business experience. ISI's combined solution brings unity to all modalities of corporate communications, including voice, video, IM, and conferencing.
Microsoft Skype for Business can be transformed into a collaborative powerhouse capable of offering unmatched potential for enhanced organization, productivity, and training, while satisfying many compliance mandates by integrating ISI products and services such as: collaboration reporting & recording, , traffic analytics, speech analytics, workforce management, and telecom expense management.
As part of ISI's Unified Communications Compliance initiative, ISI and Verba will be unveiling a new product feature within its collaboration recording platform to tackle corporate need for compliance with federal mandates surrounding inter and outer collaboration efforts. For more insight and to meet ISI's expert team, ISI can be found at Microsoft Ignite at Booth #16. ISI will demonstrate a solutions suite that offers an unparalleled opportunity for visibility to communication activities and data from within the Skype for Business environment.
UC is a rapidly developing industry for all areas of enterprise and ISI's partner relationships and expertise uniquely positions the company as a thought leader and developer of collaboration management tools.
For more information on ISI's solutions, please visit us at http://www.isi-info.com.
ISI's Solutions portfolio brings together time-proven technologies for the management of unified communications through wireless and landline Call Accounting & Reporting, Telecom Audit & Optimization, Collaboration Recording (Voice, Video, Instant Message, Screen Capture), Invoice & Inventory Management, and Wireless Management. ISI's facilities, processes, and data security comply with ISO 9001:2008, SSAE 16, HIPAA, Safe Harbor and other important standards.