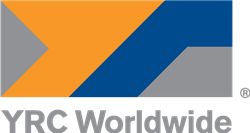 Phoenix, Arizona (PRWEB) May 04, 2015
James Welch is set to touch on industry topics, trends and informational analysis at the 2015 GlobalTranz Agent Convention. As chief executive officer, James Welch leads YRC Worldwide and its operating companies. During his 33-year tenure in the transportation and logistics industry, Welch has established a proven track record of leading organizations through difficult challenges and moving them to positions of improved operational efficiency and profitability.
Welch has worked in both domestic and global settings. He has varied and expansive experience in sales and marketing, finance, operations, and labor activities. The experience with a major Fortune 500 company has allowed him to synthesize the various elements of a business into an effective and productive operation. He has a Bachelor of Science degree in psychology with a minor in business from West Texas A&M University. In addition, he attended the Executive Development Program at Yale University and is a regular attendee at the Center for Service Leadership at Arizona State University.
"James Welch has been a pillar for YRC and their continued growth and success. We are beyond thrilled to have such an industry mainstay and innovator to present at our conference," says Michael Bookout, Chief Operations Officer for GlobalTranz. "His insight and direction are highly regarded throughout the industry."
Along with the excitement of Mr. Welch, GlobalTranz (a top 15 US freight brokerage firm) schedule for their annual Agent Conference is set to highlight new technology and service offerings as well as a surprise, groundbreaking product development announcement from founder and CEO, Andrew Leto.
Held in Hollywood, FL May 27th – 29th, the conference will help to re-define the individual freight agency model and focus on the relationship between corporate support and agent or agency. Slated to attend are hundreds of freight agency owners from around the United States who currently partner with GlobalTranz, as well as participants from top carriers (industry leaders) that currently partner with GlobalTranz as well.
About GlobalTranz - Founded in 2003, GlobalTranz is a transportation management company headquartered in Phoenix, Arizona specializing in LTL, FTL, Supply Chain Logistics and Warehousing. In addition to these services, GlobalTranz operates its own in-house Freight Forwarding Division via their Expedited Services department which offers expedited ground, ocean and air freight solutions. Local to National accounts engage in free state-of-the-art technology, CarrierRate.com, which optimizes the flow and storage of merchandise as the goods move within, and throughout, the customers' supply chain.
As one of the fastest growing transportation companies in the country, GlobalTranz has been recognized by the Inc.500 and received the Phoenix Business Journal's Arizona Corporate Excellence (ACE) Awards for 3rd Fastest-Growing and the 12th Largest Private Company in Arizona. As a $500M Top 20 Freight Brokerage, GlobalTranz has achieved an annual average growth rate of 90% per year since its inception in 2003.