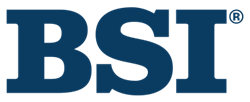 "Our eFormsFactory solution with BSI saves us a significant amount of time in assigning hundreds of local tax codes," Dipendra Khillarkar, Director, Financial Systems, SRA International, Inc.
Peachtree Corners, GA (PRWEB) May 07, 2015
Business Software, Inc. (BSI), a Workday solution partner since 2013, announces the certified integration of its eFormsFactory payroll tax forms solution with Workday Human Capital Management (HCM). This certification demonstrates BSI's commitment to providing a superior level of performance and general best practices with the eFormsFactory suite of smart solutions.
Workday is a leading provider of enterprise cloud applications for finance and human resources. Workday HCM is a single system-of-record, delivered in the cloud, enabling organizations to make faster decisions, gain operational visibility, prepare for future talent shifts and build effective teams.
Customers, such as SRA International, Inc., are utilizing the integrated Workday/BSI solution.
When utilizing the new integration, employees are provided self-service access to digital payroll tax forms through eFormsFactory, a secure cloud-based solution accessible from the Workday application via single sign-on. HCM professionals are empowered to manage employee onboarding forms and processes.
"Our eFormsFactory solution with BSI saves us a significant amount of time in assigning hundreds of local tax codes," Dipendra Khillarkar, Director, Financial Systems, SRA International, Inc. "It also improves our accuracy in processing W-4 tax elections due to the electronic integration between eFormsFactory solution and Workday."
"We are delighted about our relationship with Workday and look forward to offering our joint customers the best solutions," commented Russell Rindik, Vice President of Operations for BSI. "Workday provides a demanding and thorough process to validate complementary products. For Workday customers, this certification process ensures eFormsFactory smoothly integrates with the Workday suite, since Workday tests to the same standards applied to its own products."