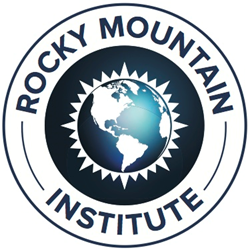 Snowmass, Colo. (PRWEB) May 04, 2015
Rocky Mountain Institute (RMI) is pleased to announce the addition of Iain Campbell to the organization's senior leadership team as managing director of the buildings practice. In this role, he will lead RMI's multi-disciplinary team working to influence one billion square feet of building space to become on average 35 percent more efficient.
Campbell's experience in both advocating for and deploying large-scale energy solutions in the built environment will be invaluable to achieving ambitious carbon reduction goals at RMI. He brings 18 years of executive-level work in the building efficiency industry leading HVAC, global energy solutions (ESCO) and integrated facility management businesses, and most recently, served as the Corporate VP of Energy, Sustainability, & Government Affairs at Johnson Controls, Inc.
Prior to joining the RMI leadership team, Campbell was the Johnson Controls executive responsible for the $24 million energy retrofit project at the Empire State Building, working with organizations including Jones Lang LaSalle, Clinton Climate Initiative and RMI to reduce the iconic building's energy usage by 38 percent in two years. The project resulted in a total savings of $4.4 million per year and proved the massive financial and environmental impact of incorporating deep energy retrofits into building renovation projects.
"From his work with RMI on the 2011 retrofit of the Empire State Building to the Oak Ridge National Laboratory's energy conservation partnership with the U.S. Department of Energy and Johnson Controls, Iain's experience and expertise is directly in line with RMI's mission," said RMI CEO Jules Kortenhorst. "We are tackling the barriers that prevent companies from exploiting the benefits of energy efficiency initiatives and are excited to be strengthening our team with the addition of Iain's leadership."
Through strategic interventions, RMI's buildings practice will influence 200 million square feet of building space to become on average 25 percent more efficient in the next three years, driving $2 billion of capital flows into the efficiency sector. The benefits of this transformation will serve to promote better building efficiency with three driving factors: an increase in demand for residential efficiency, a rise in capital flows, and a partnership between the government and businesses to scale solutions to more energy efficient buildings.
About Rocky Mountain Institute
Since 1982, Rocky Mountain Institute has advanced market-based solutions that transform global energy use to create a clean, prosperous and secure future. An independent, nonprofit think-and-do tank, RMI engages with businesses, communities and institutions to accelerate and scale replicable solutions that drive the cost-effective shift from fossil fuels to efficiency and renewables. Please visit http://www.rmi.org for more information.
###