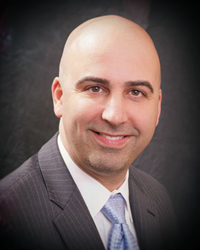 It's always exciting to be a part of such an esteemed group of colleagues at the NRS Compliance Conferences.
Red Bank, NJ (PRWEB) May 05, 2015
Steven Trigili, CAMS ©, Chief Compliance Officer of Garden State Securities, Inc., will be a guest speaker at the NRS 30th Annual Spring Compliance Conference in Fort Lauderdale, Florida from May 5th – May 7th, 2015. Trigili will be a key panelist in a dynamic workshop entitled "Help! I'm a New CCO: A-Z of Compliance Programs - How to Build One from Scratch."
Mr. Trigili is a seasoned compliance officer with over 20 years of experience in the industry. His primary function as a compliance officer is to identify, assess and report on risks associated with a broker dealer or investment advisor's compliance program. A recurring speaker at industry conferences for over 10 years, Mr. Trigili's focus is in small- to -mid-sized brokerage firm compliance programs, anti-money laundering policies and procedures, and utilizing technology to improve compliance and internal controls in the financial services sector.
Steve, a Certified Anti-Money Laundering Specialist, has been with GSS for five years. Previous to GSS, he worked for nine years on Wall Street, where he served as CCO of another national independent broker-dealer. His role at GSS offers him the opportunity to implement change on a large scale, and assist the firm in its growth over the years while maintaining a strong culture of compliance throughout the organization.
Garden State Securities, Inc. (GSS) is a full service, independent broker/dealer and registered investment advisor. Founded in 1980, GSS has been providing investment banking, financial advice, and investment solutions to small businesses, corporate executives, and individual investors.