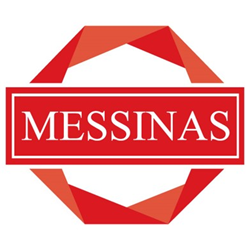 "As a company whose roots are deep in the professional application side, we are very excited to take this step with PROKōZ and expand our products across the professional landscape."
Washington, NJ (PRWEB) May 05, 2015
Messinas, a New Jersey based manufacturer of professional and consumer pest control and plant health products, today announced a partnership with PROKōZ and their network of 28 distributor members that will result in the immediate, national availability of all Messinas products throughout the PROKōZ network of distributors to golf, lawn, nursery turf and ornamental professionals.
"As a company whose roots are deep in the professional application side, we are very excited to take this step with PROKōZ and expand our products across the professional landscape," said Vice President James Messina. "While we expect to be a brand that professionals enjoy working with, we see our products as chances for professionals to introduce new revenue streams that can carry them through seasons that would otherwise be a loss. This partnership is truly a win-win-win!"
Messinas expects that their Deer Stopper®, Goose Stopper® and Mole & Vole Stopper™ products to be an instant hit with professionals, with products for reptiles, rodents and domestic animals opening up the possibilities for what professionals would consider treating for as they become educated to the products' efficacy. These products, like others that Messinas makes, provide a safe and effective way to manage animal problems, without the use of harsh chemicals that may have a negative impact to the environment.
"What will really surprise the professional is how easy these products are to use and succeed with", said Eric Gerhartz, Messinas' VP, Professional Division. "Having all natural products that are EPA exempt and work as well if not better than chemical alternatives is a game changer. Plus, the fact that they dry clear and odor free means that they can be used anywhere from homes to schools and parks to golf courses without anyone knowing."
Messinas has designed a complimentary series of training materials to help professionals not only understand their product benefits but to make these benefits easily understood to current and potential customers in need of help.
About Messinas
Messinas, founded in 1998, manufactures a variety of products under the Animal Stopper®, Invisitraps™, Plotsaver® and Seedlingers™. Messinas' Animal Stopper line is comprised of liquid and granular animal repellents for reptiles, birds and rodents, as well as various domestic and wild animals. These products, which last for approximately 30 days per application, all dry clear and odor free and are made of all natural ingredients that pose little to no threat to human health.
About PROKōZ
PROKōZ was organized in 1998 as a national buying group of leading turf and ornamental distributors. By 1999, PROKōZ had attracted 20 distributors. Today the PROKōZ organization, with its corporate headquarters in Alpharetta, Georgia, is comprised of a nationwide network of 28 owner distributors serving the golf, lawn, nursery, and T&O specialty markets in the United States and the Caribbean.