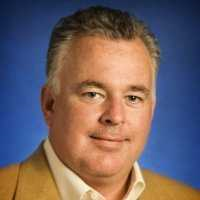 Pine Mountain, GA (PRWEB) May 05, 2015
"I am excited about the opportunity to join the team at Callaway Gardens, it is such a unique place. My experience and leadership at both resorts and attractions will allow me to contribute greatly to Callaway Gardens - a place with so much history and heritage - especially at a time where we sense growth and opportunity," said Doyle after his appointment was announced.
Edward C. Callaway, who has served the Gardens on the Board since 1991 and as president and CEO since November of 2003, will remain on the Board and will focus on philanthropy.
"My grandparents created Callaway Gardens to belong to those who enjoy them … the community. With that original vision, I have been looking for the right time to transition the organization to be led by someone other than a member of the Callaway family. That time is now," Callaway stated. "We are excited to have found someone to take the helm that has such breadth and depth in executing operations at properties as diverse as Callaway Gardens. Bill brings exactly what is needed at Callaway Gardens right now as we continue to improve and grow the organization with guest service always at the forefront."
Doyle comes to Callaway Gardens with more than 25 years of highly successful, top-producing development, operations management and strategic planning experience working with attractions and destination resorts. He most recently was executive vice president for HVS Hotel & Asset Management, in Newport, RI, one of the world's largest hospitality consulting firms focused solely on hotels, mixed use, shared ownership, and leisure assets.
Prior to 2012, Doyle was president of the resort division for Herschend Family Entertainment, Norcross, GA, the largest privately held theme park corporation which owns, operates, and manages 26 family oriented attractions in the United States.
His experience also includes work at multiple locations for Coral Hospitality including Naples Bath and Tennis Club in Naples, FL, and Brasstown Valley Resort in Young Harris, GA, prior to being named Vice President for Resort/Hotel Operations overseeing seven properties.
Doyle began his resort experience working in various operations roles for the Ritz Carlton Naples Beach Resort, during which time his efforts contributed to the company earning the Malcolm Baldridge National Quality Award.
He has a Bachelor of Science in Business Administration from Bryant College in Smithfield, RI. His professional affiliations include serving as a founding member of the Hospitality Management Advisory Board for Florida Gulf Coast University, as a member of the Board of Directors for the Naples Area Hotel and Motel Association and a member of the Board of Directors for the Naples' Visitor's Bureau.
About Callaway Gardens
For more than 60 years, Callaway Gardens has provided "a place of relaxation, inspiration and a better understanding of the living world" for millions of visitors. Owned and operated by the non-profit Ida Cason Callaway Foundation™, Callaway Gardens includes a garden, resort, preserve and residential community on thousands of acres in Pine Mountain, Georgia. Highlights include a butterfly conservatory, horticultural center, discovery center, chapel, inland beach, nature trails and special events throughout the year.
In addition, Callaway Gardens offers more than 70,000 square feet of meeting space, 684 guest rooms, restaurants, shops, golf, tennis, fishing, zipline and obstacle course, and more.
Five unique, close-knit residential communities — with custom home sites, lakefront properties and cottages on the golf course — offer an ideal home away from home or full-time residence.