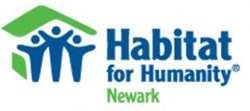 NEWARK, NJ (PRWEB) May 05, 2015
Habitat for Humanity Newark (Habitat Newark) today announced it will be constructing a house in the West Ward in Newark to honor Pope Francis.
"This house is being constructed to honor Pope Francis for his commitment to social justice and his work to reinvigorate the Catholic Church," said Jeff J. Farrell, Executive Director of Habitat Newark. "Building this home is a unifying celebratory opportunity for both Catholic and non-Catholic volunteers to work towards a common goal."
Farrell noted that Pope Francis says that "work confers dignity," adding such a project works in concert with the Pope's beliefs and furthers Habitat Newark's mission of building and preserving homes throughout Essex County.
The non-profit organization will be breaking ground later this spring on the project and is seeking volunteers from throughout Essex County to help with construction, as well as donors who can provide vital matching grants.
"We are using this generous gift to challenge the community at-large, including faith-based groups, schools and organizations throughout the region, to contribute the additional funds needed to achieve a true, community-wide partnership in support of the Pope Francis House," Farrell said.
Habitat Newark is hoping to raise at least $60,000 as part of this campaign, and is urging people of all faiths, from all surrounding towns, to get involved. Learn more at HabitatNewark.org