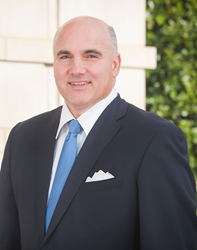 "We look forward to expanding our management portfolio with select-service hotels, an area where we have proven to maximize investor returns." Corry Oakes, CEO of OTO Development
Spartanburg, SC (PRWEB) May 05, 2015
OTO Development, a South Carolina-based developer, owner and operator of hotels, announces that it has been awarded the management contracts for five new hotels beginning May 1, 2015.
The contract obtained from Blackstone designates OTO Development as the management firm for the following properties in California and Arizona:
SpringHill Suites Pasadena Arcadia in Arcadia, CA
Hilton Garden Inn Arcadia Pasadena Area in Arcadia, CA
Hilton Garden Inn Irvine/East Forest Lake in Foot Hill Ranch, CA
Hampton Inn Irvine/East Lake Forest in Foot Hill Ranch, CA
Hampton Inn Phoenix-Midtown-Downtown Area in Phoenix, AZ
"Management contracts like this are an exciting area of continued growth for OTO Development," commented CEO Corry Oakes. "We look forward to expanding our management portfolio with select-service hotels, an area where we have proven to maximize investor returns. These are all trusted hospitality brands with great reputations, and we're honored to continue an already well-established relationship with Blackstone."
The Hampton Inn-Phoenix-Midtown will be OTO Development's first Arizona location.
About OTO Development
Established in 2004, OTO Development is an award-winning, rapidly growing hotel development and management company. Our industry leadership position is anchored by a portfolio of great hotels managed by exceptional people. In the past ten years, OTO Development has developed over 60 hotels and currently operates portfolios of hotels for a publicly traded REIT, private equity firms and high net worth individuals. Today, the company continues its impressive growth with more than $1 billion in urban new development projects in Seattle, San Francisco, Los Angeles, San Diego, Manhattan, south Florida and Washington DC. For more information about OTO Development, please visit otodevelopment.com.
About Blackstone
Blackstone is one of the world's leading investment firms. We seek to create positive economic impact and long-term value for our investors, the companies we invest in, and the communities in which we work. We do this by using extraordinary people and flexible capital to help companies solve problems. Our asset management businesses, with over $300 billion in assets under management, include investment vehicles focused on private equity, real estate, public debt and equity, non-investment grade credit, real assets and secondary funds, all on a global basis. Blackstone also provides various financial advisory services, including financial and strategic advisory, restructuring and reorganization advisory and fund placement services. Further information is available at blackstone.com. Follow Blackstone on Twitter @Blackstone.