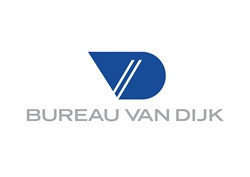 It is worth bearing in mind that March marks financial year-end for many companies and April might be a time to take stock and set strategic plans for the forthcoming year.
New York, NY (PRWEB) May 06, 2015
After an impressive result in March, the value of mergers and acquisitions (M&A) targeting North American companies plummeted in April, pegged back by a lack of big transactions. From a high base of USD 219,099 million last month, M&A value plunged by almost two-thirds to USD 78,452 million and was a third lower than April 2014, when deals worth a collective USD 117,222 million were announced. Volume weakened over the four weeks from 1,461 transactions to 1,203 and was down a fifth on 1,527 at the same time last year.
Month-on-month, M&A value fell by a more or less identical margin in the US and Canada as in the region as a whole, while volume declined at a slightly faster rate in the US. For the US, there were 916 transactions worth a combined USD 68,023 million, compared to 1,129 worth USD 192,349 million in March, while in Canada a total of USD 9,418 million was invested across 285 deals, down from USD 26,750 million over 332 transactions last month.
There was a notable lack of sizable transactions in the four weeks under review, with the top deal by value worth USD 5,300 million. This was a take-private transaction in which Permira Advisers and Canada Pension Plan Investment Board joined forces to acquire Californian data integration and business intelligence software developer Informatica via a newly-formed entity called Italics. This was also the month's biggest private equity deal.
Lisa Wright, Zephyr director, said: "While there was a significant drop-off in deal values in April compared to the previous month, it is worth bearing in mind that March marks financial year-end for many companies and April might be a time to take stock and set strategic plans for the forthcoming fiscal year."
As with overall M&A, the value of private equity and venture capital (PE & VC) investment taken in isolation decreased 71 percent month on month from USD 74,172 million to USD 21,424 million, although this was still the second-highest result of 2015 so far and 28 percent better than the USD 16,720 million-worth of investment recorded a year ago. Volume slipped 14 percent over the four weeks to 426 transactions from 495, but again was the second-best result of 2015. Year-over-year, however, volume was 17 percent lower in the month under review compared to the 514 deals signed off in April 2014.
For the full M&A Reports from Zephyr, please visit mandaportal.com
About Zephyr
Zephyr is an information solution containing M&A, IPO and venture capital deals and rumors with links to detailed financial company information. Zephyr, published by Bureau van Dijk, covers various deal types including M&A activity, IPOs, joint ventures and private equity deals. The deals on Zephyr are linked to the company financials and peer reports on BvD's product range, which includes Orbis, Amadeus and Fame, for company valuation and benchmarking.
Zephyr contains information on over 1 million deals. Over 85,000 deals are added each year depending on levels of deal activity. Zephyr has no minimum deal value. Zephyr's UK and Singapore researchers speak over 40 languages and use native language and English sources in their deal research. http://www.zephyrdealdata.com
About M&A Portal
The M&A Portal is a resource for anyone interested in M&A Deals intelligence and information. We host M&A news, deal commentary, features and research papers written by experts across the globe.
About Bureau van Dijk
Bureau van Dijk (BvD) is one of the world's leading publishers of electronic business and company information. The company has 32 offices worldwide. BvD is best known for its range of international company information products that combines multiple high-quality data sources with flexible software to allow users to manipulate data for research, marketing intelligence and analysis. Products include Orbis, Amadeus, Bankscope, Osiris and Oriana. BvD also publishes the global M&A database, Zephyr. http://www.bvdinfo.com