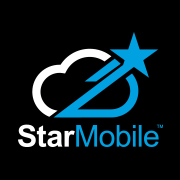 StarMobile is on a mission to be the platform of choice to deliver any application to any endpoint, transcending smartphone, tablet, PC and watch, including net new, mobile first apps
Atlanta, GA (PRWEB) May 07, 2015
StarMobile®, Inc., the leading codeless, cloud-based solution that delivers enterprise mobility faster, simpler and at a lower cost than any other solution on the planet, has announced that Jeff Newlin has been named Executive Vice President of Sales and a member of the executive team.
"StarMobile is on a mission to be the platform of choice to deliver any application to any endpoint, transcending smartphone, tablet, PC and watch, including net new, mobile first apps," said StarMobile President and CEO, Todd Fryburger. "Jeff's track record of building sales teams, combined with his technology industry experience, is second to none, and I am extremely excited that a proven executive of his caliber will play a key role in accelerating our market growth."
Newlin brings more than 25 years of sales and operational leadership experience specializing in building and leading high performance global teams at established and emerging technology companies. He joins StarMobile from OutSystems, where he was responsible for directing OutSystems operations in the Americas. Prior to OutSystems, Newlin served as Senior Vice President of Global Sales and Chief Revenue Officer at Silverpop who was acquired by IBM in 2014. During his 10-years at the company he was an instrumental leader who built teams, consistently grew revenue, and established a global customer base taking Silverpop from a startup to a cloud-based, marketing automation industry-leader. He has also held key positions at Cybrant (acquired by Blue Martini, now Escalate), TenFold Corporation, Texas Instruments (acquired by Sterling Software), and KnowledgeWare (acquired by Sterling Software). He has a Bachelor's degree in Computer Technology from Purdue University, and resides with his family in Atlanta, Georgia.
"StarMobile has a fantastic product and an extraordinary opportunity to dramatically shift how enterprises mobilize applications", said Newlin. "Our patented technology enables a truly game changing approach that blends speed, simplicity, and economy in a way that's unmatched by any other solution available today. I could not be more excited to join such an awesome team amid the vibrant Atlanta technology and mobility community."
StarMobile was recently named a "Cool Vendor in Mobile App Development, 2015" by Gartner.
For more information visit https://starmobileinc.com or follow us on twitter @StarMobileInc.
About StarMobile
StarMobile is a codeless, cloud-based solution that delivers enterprise mobility faster, simpler and at a lower cost than any other approach. Companies use StarMobile to dynamically transform any packaged on-premises or cloud-based application, or custom-built system, into a mobile app. StarMobile requires no changes to existing applications, no coding, no need for exotic skills or learning a new platform, no professional services, no re-building, simple configuration, low maintenance, no re-licensing, no app-specific downloads, with infinite scalability, end to end security, centralized mobile app management and provisioning, and detailed usage statistics, for any application, any use case, any mobile device, on any public, private or enterprise cloud platform. https://starmobileinc.com