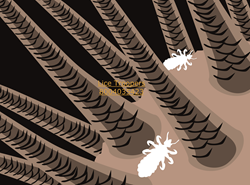 By taking a few simple precautions, parents can minimize the risk of a head lice infestation.
Miami, Florida (PRWEB) May 17, 2015
Local Miami-Dade area lice removal company has reported an increase in the number of cases of head lice across schools in south Florida. While as of yet there is no need to panic over a full-blown lice epidemic, parents are looking to do whatever they can to avoid it, or at the very least, get rid of it as quickly as possible. Here's what parents should know about head lice.
Each year, between 6 and 12 million individuals will suffer a case of head lice. It isn't typically a dangerous situation, but it does require attention as they do not go away on their own; the longer they are left without treatment, the more they multiply, causing distress to the individual and increasing the chances of spreading the condition to others.
The head louse is a parasite which passes via head-to-head contact or via items that come in contact with the hair such as hairbrushes, towels, bedding, hats, scarves, coats and sports equipment such as helmets. The first step in avoiding the condition is to try to avoid sharing these items with others, but in a school setting, eliminating this kind of contact can be difficult, if not impossible. Once even one louse makes its way to an individual's hair, it begins to work its way toward the scalp, multiplying and laying eggs that will multiply its number.
The key is to do the best you can in minimizing contact, while screening children regularly. The sooner a case of head lice is discovered, the easier it is to deal with, minimizing your child's distress as well as the risk of spreading it to others. While some parents will choose over-the-counter methods or will experiment with any number of home remedies, parents are increasingly looking to professional lice removal services to take care of the problem.
Lice removal services, such as Lice Troopers, which operates in the Miami Dade area, as well as in other locations nationwide, eliminate the stress and hassle of dealing with lice - no endless combing or searching for the treatment that is finally going to work. When parents call Lice Troopers, for example, they know they're getting a treatment that is safe, all-natural and even guaranteed after just one treatment.
Lice Troopers has even recently expanded to accommodate the growing demand in the South Florida area. Their newest clinic is located at 2100 Ponce de Leon Blvd, Coral Gables, Florida 33134, with their original Bay Harbor Islands location at 1005 Kane Concourse, Suite 212, Bay Harbor Islands, FL 33154. Lice Troopers will be opening their third location at 5735 Hollywood Blvd., Hollywood, FL 33021. The company also provides services in-home, or on location at another specified location—a favorite service among busy parents.
Lice Troopers is the all-natural, guaranteed Head Lice Removal Service™ that manually removes the head louse parasite safely and discreetly in child-friendly salon settings, or other chosen location. Providing safe solutions for frantic families, the Lice Troopers team has successfully treated thousands of families nationwide, with services widely recommended by pediatricians and reimbursed by many major health insurance carriers, flexible spending accounts and health savings accounts.