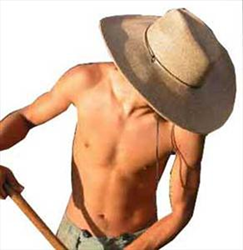 San Diego, CA (PRWEB) May 19, 2015
"We have been expanding the size selection of some of our most popular hats so that we can meet the needs of all people," states Marta Phillips, owner of SunGrubbies.com. "Our popular El Ranchero is just the latest hat that we now carry in new extra large sizes and we have been extremely pleased with the response."
The El Ranchero offers maximum protection is a stylish southwestern look. Originally, this large brim hat was available in only medium and large sizes. Selection has been expanded to include extra large and 2X large sizes. This popular hat is suitable for both men and women.
SunGrubbies.com has a broad selection of large brim sun hats for people who need a larger size hat to stay protected from damaging ultraviolet (UV) sun rays.
May is skin cancer awareness month, so it is a good time to start making sun protection a daily regimen. Excessive exposure to harmful UV rays can accelerate the aging process and may lead to skin cancer. The simple act of wearing a large brim sun hat can dramatically reduce the chances of skin cancer and premature aging by shading the face, scalp, ears and neck, areas that are common places for skin problems to occur.
No one product will give complete protection. For maximum protection, combine a wide-brimmed sun hat with sunscreen and sunglasses. Also, cover up exposed skin by wearing sun protective clothing. This type of clothing carries a UPF (Ultraviolet Protection Factor) tag and has been certified to protect against UV rays.
SunGrubbies.com has products that will keep the sun's rays at bay. Choose from a large selection of men and women's sun hats as well as sun hats for babies and infants. Chemical free sunscreens, sun umbrellas, and hard to find sun protective items such as full face protection, lightweight sun gloves and sun sleeves can also be found of the SunGrubbies.com website, http://www.sungrubbies.com.
About SunGrubbies.com
SunGrubbies.com is a sun protection company that has been in business in the San Diego area since 1997. Started by Marta Phillips, an avid beach volleyball player, Marta found staying sun safe was neither comfortable nor attractive. Her solution was to start a company that would keep people safe under the sun by offering stylish, comfortable sun protective clothing and accessories of the highest quality and reliability. For more information visit http://www.sungrubbies.com, to view their selection of sun protective products as well as sun tips, links and sun safety information. Their toll free phone number is 888-970-1600.