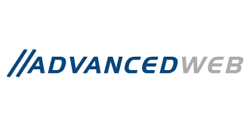 We've been watching this development closely, and have noticed that websites which were recently tuned specifically for mobile SEO, have seen exceptional, positive increases in their search result rankings over the past week
(PRWEB) May 07, 2015
In April, search giant Google announced sweeping changes to the algorithm used for defining the rank of websites listed on their search result pages. In recent weeks, SEO companies like Advanced Web have noted distinct differences in how website content is evaluated and ranked by Google.
With every new algorithm change at Google, Internet marketing firms are sent scrambling to review ongoing SEO performance for their clients, and research new "signals" used by the search engine when sites are being evaluated for search result ranking. Virginia-based Advanced Web has confirmed that Google's recent algorithm changes, which seem focused on mobile search results, have provided website operators with an opportunity to advance their rankings.
"We've been watching this development closely, and have noticed that websites which were recently tuned specifically for mobile SEO, have seen exceptional, positive increases in their search result rankings over the past week," said Brad Caricofe, President. "This latest algorithm overhaul is opening the door for website operators to advance their rankings with better, faster performance than we've ever seen," said Caricofe.
Advanced Web has been at the forefront of Virginia SEO best practices for over five years, and contends that this most recent change at Google has resulted in a complete overhaul of their SEO programs. "What we've seen over the past two weeks with regard to ranking changes has been utterly stunning, some of our clients, that had been engaged in SEO programs for very short periods of time, saw their sites move to page one and two of the results for all keyword phrases," said Caricofe.
The company recommends focusing on known SEO best practices, such as valuable, original content, fast page load times, proper use of on-page enhancements, and maintaining an active social media presence. In addition, the company maintains that a well-engineered mobile viewing solution is critical for ongoing SEO success.
"Your site needs to contain authoritative, original content, and perform well. An excellent mobile viewing capability that extends beyond a simple, responsive design, is key. Our SEO programs have adapted quickly to this change, and we're focused on providing an above average mobile solution for website operators that will see unparalleled results" said Caricofe.
Founded in 1999, Advanced Web supports large Internet marketing and public relations initiatives with experienced technical resources. They are a leading provider of web development, server hosting, and SEO solutions. For more information, call 703-490-5595 or visit them on the web at http://advancedwebllc.com.