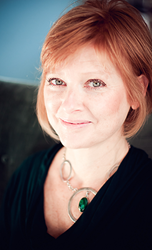 Clinical Director of Voyage JourneyPure Tamara Roth Ph.D will be speaking about ustilizing ancient and modern technology to heal the brain.
Brentwood, TN (PRWEB) May 11, 2015
Alternative forms of medicine have dated back all the way to our ancient ancestors. Interested in uncovering more about these unconventional methods and how they relate to addiction? On May 20, 2015 Voyage of the JourneyPure Family and TriStar is hosting an "Addictions & Alternative Therapies" seminar. A professional panel will discuss different modern and ancient alternative technologies to heal the nervous system, addiction & dual diagnosis, and a discussion regarding appropriate levels of patient care.
The expert panel consists of Tamara Roth, Ph.D. who serves as the Clinical Director at Voyage. Roth will be discussing brain-based therapy using modern and ancient technology to heal the nervous system. Also joining the panel from the JourneyPure team is Sam Macmaster, Ph.D., who is the Co-founder, Executive Director, and Chief Clinical Officer of JourneyPure treatment centers. Catherine Harris, M.A., ATR-BC, an art therapist who serves Sarah Cannon and TriStar Centennial Women's & Children's Hospital will be exploring how art therapy benefits the dual diagnosis process. Furthermore, joining in the panel discussion will be Paul Ragan, M.D. who serves as the Medical Director of the Dual Diagnosis Unit at TriStar Skyline Madison Behavioral Health.
This complimentary seminar presented by Voyage of the JourneyPure Family, TriStar Behavioral Health and will be hosted at Harpeth Hills Church of Christ located on 1949 Old Hickory Boulevard, Brentwood, TN 37027.
The event will take place from 8:00AM to 12:00PM. To register for this event, please call 615-342-1919.
Three continuing education credits will be provided by Lipscomb University and Wellness 66.
JourneyPure's mission is to assist each patient in recovery from addictive behaviors, substance use disorder, and co-occurring disorders utilizing science based integrative techniques and methodologies. We have drug and mental health rehab centers across the nation to equip patients with the necessary tools for successful recovery.