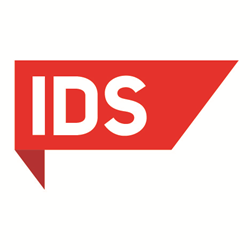 "Adding these three high-caliber members to the team is representative of the transformation the company is currently going through." - IDS CTO, Justin Mescher
(PRWEB) May 11, 2015
IDS, a leading data center technology integrator and cloud services provider, today announced the expansion of their industry-leading engineering team with three strategic new hires. The expansion will fuel growth within the IDS consulting practice, increasing focus around big data, analytics, security, and software-defined networking. IDS has experienced monumental success over the past few years, and believes these additional hires will prove critical to the direction and core competencies of the company moving forward.
Bill Loupakos joins IDS as Vice President of Professional Services, bringing over 25 years of experience. With a deep knowledge of emerging technologies and services delivery methodology, Bill's focus is to grow the IDS consulting and services practice.
Jim Cermak will join IDS as a Senior Solutions Architect with over 20 years of experience with enterprise applications, big data, analytics, and security. Jim's expertise will be a crucial asset to IDS's biggest growth areas for 2015.
Kambiz Kazemi is a dual-CCIE who will join as the lead of the IDS Networking Practice. He brings more than 12 years of experience designing and implementing cutting-edge data center, software-defined networking and cloud orchestration solutions for Fortune 500 companies.
Chief Technology Officer at IDS, Justin Mescher, explained why this particular group of hires will be so impactful: "Maintaining an industry-leading engineering team has always been a primary focus at IDS. Adding these three high-caliber members to the team is representative of the transformation the company is currently going through."
Mescher said that between the three new hires there is an incredible amount of technical expertise that is going to greatly benefit current and future IDS customers. Mescher explained, "We started out the year with a major focus on big data, analytics, orchestration, and security. The team coming onboard today brings a significant amount of expertise across all of these areas and will absolutely help us grow even faster than expected."
About IDS
IDS is a Data Center Technology Integrator and Cloud Services Provider based in Chicago, IL. IDS works with a select list of best-of-breed manufacturers to deliver custom IT solutions to businesses worldwide. Primary areas of focus are Storage, Backup, Disaster Recovery, Data Analytics, Virtualization, Mobility, Networking, Compute, Security, Managed Services, and Cloud. Through a unique Engineering methodology and high level of accountability, IDS has established itself as a premier Solutions Provider. For more information about IDS, visit http://www.idsforward.com or call us at 312.334.6400.]