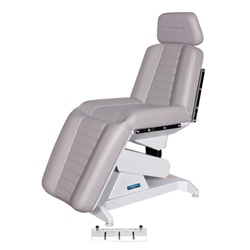 Louisville, Ky. (PRWEB) May 12, 2015
DRE Medical — a leading medical equipment distributor — is pleased to announce it will be attending the 2015 Ambulatory Surgery Center Association Annual Meeting May 13-16 in Orlando, Fla. Visit DRE Equipment Experts Dustin Spencer and Anthony Riley in booth 104 to learn about the company's latest selection of operating room equipment, hand-picked for the ASC.
Spencer and Riley have many years of experience working with ASC professionals to provide them with the best operating room equipment for their unique needs. Both have attended ASCA before, and they look forward to helping ASC's thrive with budget-friendly, space-saving equipment options.
DRE is travelling to Orlando with a full selection of DRE brand equipment, including the DRE Milano T50, a multi-specialty procedure table with precise positioning capabilities. The Milano T50 is an elegant, space-saving option for any ambulatory surgery facility — available at a much lower price point than industry competitors.
The DRE Integra SL, a compact anesthesia machine with a small footprint, will also be on display. The Integra SL offers clinicians six ventilation modes, electronic flow display and conventional flowmeter options and HIS connectivity. Large capacity drawer units provide ample storage, reducing the need for supplementary carts and stands. Integra SL is available with a Selectatec compatible backbar to hold one or two anesthesia vaporizers.
Connect with Dustin Spencer and Anthony Riley on LinkedIn, and meet them in Orlando at booth 104. Join the Twitter conversation #ASCAconf and tweet @dremed for special offers and industry updates.
For information on more upcoming meetings and trade shows, visit our Medical Trade Shows and Conventions Calendar Schedule — a continually updated, free resource.
About DRE Medical
Since 1984, DRE has worked to be a single supplier for all major operating room equipment and surgical equipment. Inc. magazine named DRE to its annual Inc. 5000 list of the nation's fastest-growing companies for three consecutive years. DRE, Inc. is based in Louisville, Ky.