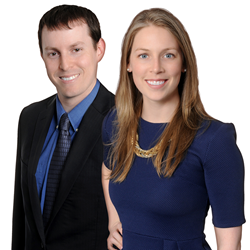 We pride ourselves on being trusted advisers with strategies for success at every stage of development, ensuring goals are achieved and translated into real value for a successful financial future
Courtice, ON (PRWEB) May 13, 2015
Planning a business owner's exit should occur well in advance of the date of transition. Learn how businesses are valued and how to maximize that value, as well as efficiently structure business taxes and boost after tax proceeds on exit from Collins Barrow Durham Vice President Litigation Accounting and Valuation Services Scott Sonley, CPA, CA, CBV and Tax Manager Sarah Netley, MTax, MAcc, CPA, CA.
On May 20, 2015, Scott and Sarah will outline crucial steps for business owners planning to retire or sell their enterprise. "Collins Barrow works with clients to both plan and implement efficient succession plans that will minimize future tax liabilities," says Scott. "We pride ourselves on being trusted advisers with strategies for success at every stage of development, ensuring goals are achieved and translated into real value for a successful financial future," adds Sarah.
The presentation and complimentary lunch takes place at RBC Dominion Securities, 17 King St. East, 3rd floor in Oshawa at 12 p.m. with registration beginning at 11:45 a.m.
For more information contact:
Scott Sonley
Collins Barrow Durham LLP
905.579.5659
sdsonley@collinsbarrow.com
[https://ca.linkedin.com/pub/scott-sonley-cpa-ca-cbv/65/ab6/430
Sarah Netley
Collins Barrow Durham LLP
905.579.5659
senetley@collinsbarrow.com
[https://ca.linkedin.com/pub/sarah-netley-ca/40/275/214
Abigail Gamble
Media Relations
Akcessia | Mayk Ideas
647.727.3584