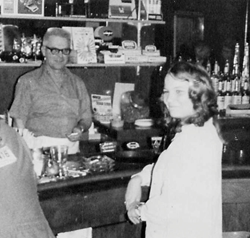 "Pizza is such an integral part of the American experience," Steve Green, PMQ Publisher
Oxford, MS (PRWEB) May 15, 2015
Eighteen legendary pizzerias were recently inducted into the Pizza Hall of Fame (http://www.PizzaHallofFame.com), which celebrates America's oldest and most beloved pizzerias.
Founded by PMQ Pizza Magazine, the pizza industry's No. 1 trade publication, the Pizza Hall of Fame pays tribute to the rich cultural history of American pizza and honors perennially popular U.S. pizzerias that have been in business for 50 years or longer.
Recent inductees from the Midwest have included Bruno's Pizza of West Lafayette, Indiana; Deluca's Restaurant and Pizzeria of Lansing, Michigan; Vito & Nick's of Chicago; Cloverleaf Bar & Restaurant of Eastpointe, Michigan; Little Caesar's of Garden City, Michigan; Shield's Pizza of Detroit; Domino's Pizza of Ann Arbor, Michigan; Buddy's Rendezvous Pizza of Farmington Hills, Michigan; Mario's Restaurant & Pizzeria of Flint, Michigan; Connie's Pizza of Chicago; Rosati's Pizza of Elgin, Illinois; Alongi's of DuQuoin, Illinois; Aurelio's of Homewood, Illinois; Home Run Inn of Chicago; Pasquale's Restaurant and Pizzeria of Royal Oak, Michigan; Bill's Pizza & Pub of Mundelein, Illinois; Pizzi Café of Coneaut, Ohio; Master Pizza of Mayfield Heights, Ohio; and Donatos of Columbus, Ohio.
Conceptually, the Pizza Hall of Fame has existed for nearly 10 years, since PMQ publisher Steve Green inducted Lombardi's Pizza in New York on November 1, 2005. The Pizza Hall of Fame website was launched last October in honor of National Pizza Month. All inductees have been featured in the "Pizza Hall of Fame" section (formerly called "Time Capsule") of PMQ's print magazine.
"Pizza is such an integral part of the American experience," Green said. "We wanted to commemorate its role in our culture. Every pizzeria in the Pizza Hall of Fame—and each one that will be inducted—is a local landmark. These pizzerias are more than just restaurants—they are institutions in their communities."
Visit http://www.PizzaHallofFame.com to learn more about the Pizza Hall of Fame. For more information about PMQ Pizza Magazine, visit http://www.PMQ.com.