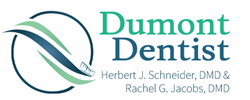 Dumont, NJ (PRWEB) May 13, 2015
Dr. Herbert J. Schneider and Dr. Rachel G. Jacobs are excited to announce, that they now offer WaterLase iPlus™. This is the latest technology in laser dentistry and it is available at their Dumont, NJ practice, Dumont Dentist. The laser uses water, air and laser pulses to safely cut through teeth or gums, allowing Drs. Schneider and Jacobs to utilize their dental drills much less. It can be used to painlessly treat a wide variety of conditions, including gum disease, cavities and root canals.
Dental drills generate heat, pressure and vibrations, all of which are associated with pain and trauma. For a long time, there was not a better alternative to the drill despite these shortcomings. However, WaterLase iPlus™ laser dentistry in Dumont, NJ, now provides a better alternative to the commonly used dental drills, without the required use of heat, pressure or vibrations. The laser cools and calms tissues, as it precisely removes only what is necessary. Because it is less invasive than the drill, the laser minimizes swelling, bleeding and inflammation during the appointment and throughout the healing process.
Appointments are easier for patients with WaterLase iPlus™ because less anesthetic is needed. Many cavities can be filled without the use of anesthetic, because the advanced technology of the laser is so gentle and soothing that it does not cause pain or discomfort. The same laser can also work within microscopic, hard to reach areas, such as the inside pockets of gum disease that form along the roots of teeth. Drs. Schneider and Jacobs position the laser and using a thin probe that reaches into the pocket, it allows the laser to pulsate, removing the disease and stimulating the repair of healthy cells to the area. Some types of periodontal surgery, which are performed to treat gum disease, can also be done using WaterLase iPlus™ to cut into the gums in the place of a scalpel. Many of the steps involved in cleaning out the inside of teeth during root canals, are also possible with the laser.
The uses and advantages of WaterLase iPlus™ are so varied, that nearly every patient can benefit from this new laser. Drs. Schneider and Jacobs invite anyone interested in laser dentistry in Dumont, NJ, to visit their website or contact their office by phone. They are happy to speak with patients about how the laser can assist them with their unique situations.
About the Practice
Dumont Dentist is a general practice offering personalized dental care for patients in Dumont, NJ. Dr. Herbert J. Schneider has attended respected universities for his education, and has earned numerous awards including Fellowship Awards with the Academy of General Dentistry, American Endodontic Society and World Clinical Laser Institute. Dr. Schneider was also awarded with a Mastership Award with the World Clinical Laser Institute. He is a member of the American Dental Association and the Academy of General Dentistry among others. Dr. Rachel Jacobs received her DMD degree from the University of Medicine and Dentistry of New Jersey, and still attends continuing education courses to stay up to date with the last dental technologies. Dr. Jacobs is a member of the American Dental Association, Academy of General Dentistry and American Endodontic Society, along with others. To learn more about the services offered at Dumont Dentist, please visit their website at http://www.dumontdentist.com or call (201) 643-7399 for an appointment.