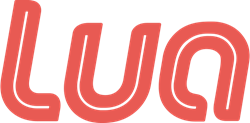 New York, New York (PRWEB) May 14, 2015
Lua, the mobile-first communication solution, today announced that it has launched desktop apps to expand its cross-platform solution, improving communication for mobile-first workers everywhere and extending its leadership within the enterprise messaging market. Lua now provides a continuous experience across desktop, mobile apps, smartwatches, and the Web.
Lua users can now download the Lua desktop app for Windows and Mac from http://www.getlua.com/apps. The desktop app provides the same robust features available across all platforms, including secure messaging, an interactive directory and easy file-sharing, with enterprise-grade accountability embedded throughout the solution. Users with Admin privileges can review communication analytics on the Insights dashboard, and can streamline all management through the Admin Console.
Additional features of the desktop app include:

View real-time desktop notifications of incoming messages
Drag and drop files to quickly add them as attachments
Input special characters, emoji and voice dictate your messages
"We've always recognized that the majority of workers today aren't desk-only or mobile-only - they are mobile-first, and need to transition seamlessly between being productive at the desks and on the go throughout the day," said Austin Lane, Chief Product Officer of Lua. "For workers who communicate regularly from their desks, our desktop app puts quick communication front and center at all times, without the hassle of checking phones or switching between web browser tabs. Lua users can truly get things done from anywhere."
The launch of the desktop app underscores Lua's focus on building an unparalleled quick communication solution for business. The company has already demonstrated a focus on data security by announcing HIPAA compliance, and by being the only mobile messaging app trusted by the federal government for use by federal employees. Lua has also recognized the opportunity to offer a complete enterprise mobility strategy by combining secure messaging with established enterprise mobility management (EMM) suites, becoming the first secure messaging app to be easily deployed and managed through Citrix XenMobile. The strength of the messaging platform has attracted top organizations across industries, such as Kaiser Permanente in healthcare, leading hospitality such as Hyatt, major venues such as the Barclays Center (the top selling venue in the U.S), and world-class events such as the PGA Tour and Kentucky Derby. Lua has also been named one of NY Business Journal's Enterprise Technology Companies to Watch in 2015.
A Bigger, Better Lua
Along with its desktop app, Lua has also added new features to ensure communication remains equally effective across organizations of any size, especially those with thousands of employees or more. As the organization grows, managers can rest easy knowing that communication through Lua scales with it.
Key new features include:

Reimagined directory with more ways to find and reach the right coworkers
Easy creation and management of custom Groups, along with a new dedicated Groups tab
Quick composition of messages to multiple colleagues with Groups and Departments
Lua's desktop app and the above features are the latest in a series of features that Lua has built to increase the effectiveness of communication within the enterprise. Lua had most recently announced an enhanced Admin Console for streamlined management, as well as numerous enterprise integrations with Citrix ShareFile and Microsoft Active Directory.
About Lua
Founded in 2010 in New York City, Lua is the mobile-first communications solution for high-performance organizations. Lua offers a cross-platform solution that includes secure messaging, instant group calling, an interactive directory, and accountability across a team through essential ReadReports. Insights, Lua's proprietary analytics dashboard, synthesizes communication data to provide actionable insights for managers to boost effectiveness within the organization.
Backed by investors including Abundance Partners, IA Ventures, Strauss Zelnick, Aaron Stone and John Maloney, Lua delivers a powerful, enterprise-grade coordination solution to teams across client services, mobile sales and events management, driving speed of action through easy, always-on communication. Lua also provides government-grade protection as a trusted vendor for the Department of Defense.
For more information, please visit: https://getlua.com/