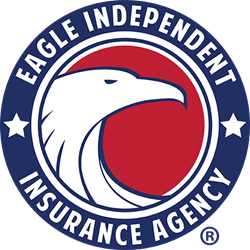 It's 'success in a box'
Dallas, TX (PRWEB) May 14, 2015
Eagle Independent Insurance Agency has just introduced a game-changing program that gives agents a competitive advantage and is proving to be a breath of fresh air in a staid industry tied to tradition.
The Licensed Client Advisors model disrupts the age-old practices of the insurance industry, is focused on personal relationships, and is the alternative to captive and direct technology based 'do-it-yourself' insurance operations that expect consumers to obtain quotes themselves.
"We provide current insurance professionals and people who want to own their own professional business with the ability and training to achieve long term financial rewarding success," explains Ken Davidson, Principal at Eagle.
Licensed Client Advisors work with their clients for more than just a web quote; they work to ensure that clients have options. Clients receive a full range of insurance products from brand name carriers, as well as the most comprehensive insurance coverage at the most competitive price.
"Eagle Clients are more than just a number; they are our number one priority, and our friendly Licensed Client Advisors and Support Team are available to assist with any question or service issues, even in the event of a claim," explains Eagle Principal Alec Stewart.
Eagle Independent Insurance Agency delivers home and auto insurance solutions and is currently licensed in 43 States. Unlike captive agents representing a single carrier, Eagle offers insurance policies from multiple home and auto carriers, all top-rated by A.M. Best, giving customers numerous options at highly competitive prices. Founded by insurance industry veterans, Eagle provides unbiased advocacy throughout the insurance process, from shopping quotes, to securing coverage, to managing claims, all in one place. Eagle is a registered Trusted Choice independent insurance agency.
Every Eagle Licensed Client Advisor and their Support Team will shop around for insurance with top rated insurance carriers to make sure that all aspects of their client's insurance needs are met. It's done with a level of service second to none. In addition, Eagle provides clients the freedom to choose the perfect insurance for their changing needs, and keep their premiums competitive each year when it's time to renew.
For just $500, prospective advisors can access Eagle sales and leadership training immediately. They're guided on everything from how to contact their resident State Department of Insurance so that they can find resources to train for the license exam, where to take the exam and get fingerprinted. They are also given resources to ensure their success including: an Eagle Sales Success Training Program & Eagle Leadership Success Training Program, and the Eagle Sales QuickStart Program.
"It's basically 'success in a box' and that really engages today's agent," says Stewart. "You can work from home, a coffee shop or invest in a traditional office. It's totally up to the individual. We know that work-life balance is extremely important and that's why this model is so disruptive in an industry that's been doing things the same way for the last 100 years."
Eagle also believes it's a priority to give back. That's why it supports a variety of different charities including The Jordan Spieth Family Foundation and The Mary Kay Foundation.
"In this world of so many personal and family needs there is an ideal way to serve others. In running your own business through Eagle Independent Insurance Agency, you can manage your family needs with an opportunity to advise so many others with their insurance needs, both their homeowners and automobile coverage," explains Eagle Principal Thom Schliem.
For more information call 844-EAGLEADVISOR or visit: http://www.eagleinsuredadvisors.com