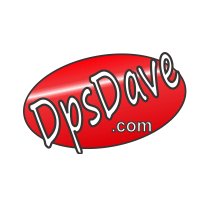 This project has been intriguing for us; it's interesting to see all of the amazing photographs that have been captured throughout all these years. We all get very excited whenever a new package arrives
Philomath, OR (PRWEB) May 14, 2015
A picture is worth a thousand words, which is exactly why Raymond Chipault, owner of Underwood Archives, trusted DPSDave.com with scanning and converting their massive collection of photographic prints into digital images, a process known as old photo digitization.
Chipault contacted DPSDave.com in mid-April and sent them test images to measure the quality of their work, as well as their responsiveness and turn around time. After comparing DPSDave.com, LLC to other suppliers in their industry, Chipault was impressed with all that DPSDave.com, LLC had to offer.
"Since Mr. Chipault is such a discerning customer, our digital images have to be exactly perfect to pass his inspection which has helped to keep us all on top of our game. Here at DPSDave.com we take pride in our work, no matter who the customer," said David Orr, President of DPSDave.com.
Underwood Archives is located in Woodside, CA, meaning that every photograph needs to be sent to DPSDave.com, LLC via UPS. In order to reduce the risk of losing a package in transit, DPSDave.com personally worked with UPS to ensure safe delivery, a fact which impressed Underwood Archives.
The majority of the photographs sent from Underwood Archives are in black and white, and cover a variety of newsworthy events from all over the world during the 1860s to the 1970s. All of the photographs are extremely high in value. The conversion processes DPSDave.com uses are able to handle all of the different kinds of paper and finishes used in photography during the last 150 years.
"This project has been intriguing for us; it's interesting to see all of the amazing photographs that have been captured throughout all these years. We all get very excited whenever a new package arrives," said Orr.
There are hundreds of thousands of photographs that need to be converted; however, some can already be viewed at http://www.underwood-archives.artistwebsites.com/. Due to the sheer volume of photographs that need to be converted, DPSDave.com estimates that this project may take up to five years to complete.
About DPSDave.com
DPSDave.com can help with photo and slide scanning needs. They can scan photo prints at different quality levels from economy to high definition, or even presentation quality. Slides are affordably priced, and scanned at 6,000 DPI. DPSDave.com can do amazing things with fade restoration, resolution, and dynamic range. To learn more about their services, visit http://www.dpsdave.com