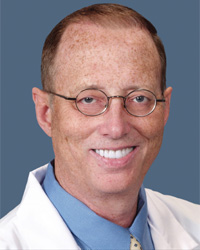 Tyler, TX (PRWEB) May 14, 2015
Patients who are looking for a dentist in Tyler, TX who can both place and restore dental implants are now invited to schedule an appointment with Dr. Loyd Dowd. Dr. Dowd recently completed an update course on bone and soft tissue grafting to stay current on the latest techniques in implant dentistry. Dental implants are the best long-term option for patients who want to improve the appearance of their smiles and do not want to sacrifice the health of adjacent teeth by having bridges done or worse, wearing dentures that over time destroy the very bone necessary to stabilize them.
The hands-on course, entitled Critical Soft Tissue Technique in Esthetic & Implant Dentistry, covered important information regarding a variety of soft tissue techniques, including socket preservation, root coverage, socket grafts, ridge augmentation and advanced suturing techniques. Mastery of these techniques is essential for the proper placement of implants and a variety of other soft tissue surgical procedures.
Dental patients who have lost multiple teeth due to gum disease or other causes are urged to have their teeth replaced by a qualified dentist in Tyler, TX at their earliest convenience. The longer a patient leaves empty tooth sockets unfilled, the higher the likelihood that they will need to undergo bone grafting procedures prior to receiving dental implants. This is because bone in the jaw begins to degrade soon after a tooth is lost, due to the absence of stimulation from the roots of the missing tooth. If the jawbone degrades significantly, the patient may not be able to receive implants at all, or they may need to have extra bone grafted into their jaw before they qualify to receive implants. If missing teeth are promptly replaced, the chances of needing bone grafting procedures are reduced.
Patients who have lost one or more teeth due to gum disease are urged to seek treatment for their underlying condition prior to receiving implant dentistry from a dentist in Tyler, TX. Dr. Dowd now invites patients to find out if they are good candidates for dental implants by scheduling a consultation with his practice. Patients are encouraged to call (903) 508-2184 for an appointment, or can visit Dr. Dowd's website, http://www.tylerdentalcare.com.
About the Doctor
Dr. Loyd Dowd is an advanced surgical and restorative general dentist offering personalized dental care for patients in Tyler, TX. Dr. Dowd attended Tyler Junior College and then received his BS in Biology from the University of Texas at Arlington. He then received his DDS from the University of Texas Dental Branch at Houston. He accomplished fellowships at the International Congress of Oral Implantologists and a two year Pharmacology fellowship in cancer chemotherapy at the University Of Texas Graduate School Of Biomedical Studies, M.D. Anderson Cancer Center in Houston. Dr. Dowd is part of one percent of dental professionals providing the LANAP® FDA cleared laser procedure for gum disease and periodontal treatment. Dr. Dowd is also part of the less than one percent of dentists in Texas board certified to provide IV Twilight Sleep Conscious Sedation. Dr. Dowd and his team provide many state of the art, minimally invasive procedures seldom found in other general dental practices. To learn more about Dr. Dowd and his dental services, visit his website at http://www.tylerdentalcare.com and call (903) 482-4755.