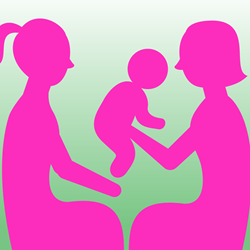 We created this app to support those people who are passionate about maternal health and want to take the next step towards a hands-on career in midwifery
Boston, MA (PRWEB) May 21, 2015
Upward Mobility, a leader in affordable test prep services, announced today the availability of its new Certified Professional Midwife Exam Prep app, adding to its current offerings for birth and maternity specialists such as lactation consultants, certified doulas, and nurse-midwives. The app is available on iTunes for iPhone, iPad, and Mac; Google Play for Android; Amazon Kindle; Windows 8 and Windows Phone; and Nook.
The new professional midwife app serves as a test review aid for individuals seeking to gain the Certified Professional Midwife (CPM) credential established by the North American Registry of Midwives (NARM). Unlike nurse-midwives, professional midwifes often work independent of a hospital or other health center, and their certification process is much more lengthy and rigorous. The CPM certification issued by NARM is the industry standard for skills-based midwifery certification, and is recognized in 28 states, including California, Texas, Florida, and New York.
Upward Mobility's professional midwife app covers all aspects of the CPM written exam, including Midwifery Counseling; Education and Communication; General Healthcare Skills; Prenatal Care; Labor, Birth, and Immediate Postpartum; the Postpartum Period; and Well-Baby Care. The app's 400 questions target all aspects of pregnancy, labor, and infant care, and each includes a detailed explanation of the correct answer, so that test-takers can better learn the principles behind the questions.
"Midwifery is a growing field in the US due to rising demand and a preference for greater control and comfort in the birthing experience" said Victoria Slingerland, President and co-founder of Upward Mobility. "We created this app to support those people who are passionate about maternal health and want to take the next step towards a hands-on career in midwifery."
A total of 400 questions are available to users, each written exclusively for Upward Mobility by professionals in the field. The app also features three different modes: Study Mode enables students to review specific topics question-by-question, Test Modes allows for both timed and untimed tests customized to the user's preferred topics and number of questions, and Review Mode assists students in going over each question to assess which areas they need to strengthen.
Upward Mobility is a test prep app enterprise based in Boston, and is a 100% woman and minority-owned business (SOWMBA-certified). Upward Mobility prides itself on providing free and low-cost test prep for over 150 professional and academic standardized exams, including high school and college admissions tests, IT certification exams, business and professional development exams, teaching exams, and medical board exams.