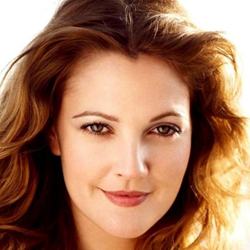 The theme of the 2015 Forum is 'creative disruption.'
CHICAGO (PRWEB) May 15, 2015
The Network of Executive Women thinks "there should be more senior women executives" in the retail, consumer goods and services industry -- and it's doing something about it.
NEW -- the industry's largest women's leadership organization -- will hold the NEW Executive Leaders Forum 2015, July 28-30 outside Los Angeles, and is also launching the NEW Executive Institute, an intensive 12-month development program for emerging senior executives in consumer goods/retail.
Actress and women's advocate Drew Barrymore will headline the NEW Forum, along with management guru Daniel Pink, American Express OPEN President Denise Pickett, Instagram COO Marne Levine, Debra Sandler, chief health and wellbeing officer of Mars Inc., and Maria Renz, technical advisor to Amazon CEO Jeff Bezos. More than 300 retail and consumer goods executives are expected to attend the invitation-only event at the Terranea Resort in Rancho Palos Verdes, California.
Applications for the NEW Executive Institute are being accepted online through June 26. The new program, designed to prepare a small group of women leaders for senior positions in the industry, offers executive coaching, peer counseling, an alumni network and three weeks of off-site learning, including a one-week session at Ahold world headquarters in Amsterdam.
"Disruption" is key
The theme of the 2015 NEW Forum is "creative disruption." Cindy Kent, president and general manager of 3M's Drug Delivery Systems Division, and Marcus Shingles, senior principal for Deloitte Consulting's Innovation Group, will join Maria Renz in challenging industry leaders to drive "disruptive change" during 20-minute NEW Talks presentations. They will expand on their talks in 75-minute breakout sessions.
Barrymore will be interviewed by Carmen Bauza, senior vice president for Walmart, on Tuesday evening, July 28. Other speakers will include NEW Board Chair Betsy Hosick of Chevron, NEW Inclusion Chair Ken Charles of General Mills, career expert Jan Hill and Christy Consler, senior vice president of Jamba Juice. The event is sponsored by the Hershey Company, Kraft Foods Group, Nestle Nutrition, Young's Market Company and White Wave.
About the Network
The Network of Executive Women is the largest women's leadership organization serving the retail and consumer goods and services industry, representing 9,000 members, 750 companies, 100 corporate partners and 20 regions in the United States and Canada. For more information about its learning programs, events, research and the Network's "It's Time" Movement for women's leadership and workplace change, visit newonline.org.
MEDIA ADVISORY: Please contact Rob Wray at 323 702-4709 for information about press credentials.