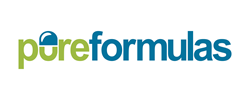 "I know John's solid track record first-hand, and am excited to welcome him to the team." PureFormulas CMO Daniel Moure.
MIAMI, FL (PRWEB) May 18, 2015
South Florida-based PureFormulas, one of the fastest growing e-retailers of health supplements in the United States, has appointed John Tsokos as Director of Emerging Channels. Tsokos, who brings with him over 15 years of experience in interactive marketing for Fortune 500 clients, will oversee PureFormulas' current agency relationships and will develop new revenue-generating partnerships.
"I know John's solid track record first-hand, and am excited to welcome him to the PureFormulas team," said PureFormulas CMO Daniel Moure. "His sound understanding of emerging technologies and their potential for monetization will help us grow revenue across existing channels and new ones alike."
Prior to joining PureFormulas, Tsokos spent nearly eight years as Director of Marketing in Univision Communications, Inc., where he was charged with strategic ideation, as well as the management and execution of award-winning programs across multiple screens and platforms for telecom partners and some of the best-known brands in the advertising space, including AT&T, Procter & Gamble, Anheuser-Busch, and Walmart.
About PureFormulas
Headquartered in Miami, FL, PureFormulas.com is a leader in the online health supplement space, distributing GMP-certified quality products, including dietary supplements, organic food, beauty products, sports nutrition supplements, and pet products, with an average of 400,000 active customers and 80+ service professionals. PureFormulas.com features a secure and friendly online shopping experience providing free shipping on more than 40,000 products. PureFormulas' professionals work with a board of healthcare advisors, naturopaths and chiropractors to keep up-to-date with customers' needs and healthcare trends. PureFormulas' mission is to maintain daily motivation and passion for healthy living, with a focus on high-level customer service and quality products. For more information on PureFormulas, please go to: http://www.pureformulas.com.