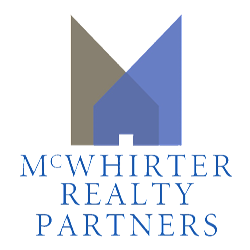 Atlanta, Georgia (PRWEB) May 19, 2015
McWhirter Realty Partners, a comprehensive real estate services firm offering brokerage, property management and development service, along with MB Real Estate Healthcare Group, today announced they have broken ground on the second medical office building in the Conyers Medical Park. McWhirter Realty Partners is co-developing the building with MB Real Estate (MBRE) Healthcare Group, the project owner. McWhirter is also responsible for the leasing and management. Rockdale Medical Center is the major tenant.
"The healthcare industry is changing rapidly and the demand for healthcare real estate is rising," said Barry E. McWhirter, president and CEO. "The Conyers Medial Park offers a convenient location with multiple medical disciplines on one campus which satisfies today's consumer's needs."
The expansion provides 30,000 square feet of medical office space and allows Rockdale Medical Center, a subsidiary of LifePoint Health, to expand its urgent care, general surgery, vascular and neurological operations among other specialties. Additional tenants include Piedmont Hospital and MD Pain Management.
"We are excited to be a part of this development which will serve the greater Rockdale County community," said Peter Westmeyer, president and managing principal of MBRE Healthcare Group. "Rockdale Medical Center is renowned for its patient-centered care and dedicated staff. This new location will further enhance the center's service offerings to the community by providing expansionary space for existing users while offering new convenient options for additional physician groups and service providers."
This is the second of four buildings planned for the Conyers Medical Park, an 11 acre campus located at 1301 Sigman Road, Conyers, Georgia. The first building opened in 2009 and is 100 percent leased. The project is scheduled for completion in fourth quarter 2015. MBRE Healthcare Group is also the construction manager of the new development at Conyers Medical Park. Construction services will be provided by Benning Construction Co. and Robertson Loia Roof is providing the architectural services.
"Rockdale Medical Center and its affiliated practices have been successful at the Conyers Medical Park and the expansion will allow us to better serve the needs of our community," said Cliff Wilson, Assistant Administrator, RMC. "New construction of medical office space is still low and out dated buildings are not well-suited for today's technology infrastructure or consumer demands for convenient access to healthcare services. This facility will offer state of the art technology and design for today's changing medical industry."
MBRE Healthcare Group
MBRE Healthcare, an operating division of MB Real Estate, Inc., is a full-service real estate company that develops, acquires, leases and manages healthcare real estate across the United States. The group currently owns, manages and leases over 4.5 million square feet of properties across the country. By leveraging the platform of MB Real Estate, MBRE Healthcare offers a wide range of services including acquisitions and project financing, development and project management, leasing and property management and consulting. Headquartered in Chicago, MBRE Healthcare has been one of the country's largest private buyers of healthcare facilities over the last few years and maintains additional offices in Atlanta, Denver and Ohio. For more information visit http://www.mbrehealthcare.com.
McWhirter Realty Partners
Founded in 1981, McWhirter Realty Partners has established itself as a leading real estate services firm averaging more than 200 sale and lease transactions annually. McWhirter Realty Partners focusses on brokerage, property management and development services with expertise in industrial, office, retail, medical and land sales throughout the United States. The company consistently ranks as a Top Ten Producer as recognized by the Atlanta Commercial Board of Realtors. McWhirter Realty Partners is located at 300 Galleria Parkway, Suite 300, Atlanta, Georgia 30339. http://www.mcwrealty.com
Rockdale Medical Center
Rockdale Medical Center is a 138-bed acute-care hospital that offers an extensive range of in-patient and out-patient services and leading-edge technology. Rockdale Medical Center is fully accredited by The Joint Commission which evaluates hospital patient care for quality, safety and value. Rockdale Medical Center is part of LifePoint Health, a leading hospital company with 70 hospitals nationwide focused on providing quality healthcare services close to home.