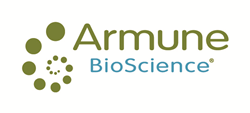 Patients no longer need to schedule a separate appointment and travel to a blood collection facility.
Kalamazoo, Michigan (PRWEB) May 21, 2015
Armune BioScience announced today the completion of a validation study for Apifiny comparing the use of blood taken from a standard venous puncture to a small amount of capillary blood taken from a finger-stick blood collection device. The study demonstrated similar performance results from either method of blood collection adding another level of convenience for the company's flagship product Apifiny, the only prostate cancer specific, non-PSA blood test available in the world today.
Michigan Institute of Urology (MIU) facilitated the study. Jason Hafron, MD, lead investigator for the study acknowledged, "Apifiny can now be accessed either through traditional phlebotomy services or the convenience of a simple finger-stick. MIU has been utilizing Apifiny since the product was launched and we are pleased with the additional clinical insight the test brings to our decision making in assessing prostate cancer risk."
"The challenges of sample collection for many diagnostic tests can significantly hinder physician utilization," commented David Esposito, President and CEO of Armune BioScience. "With completion of this study, Apifiny can now be ordered and blood drawn using a simple finger-stick blood collection device in any physician's office. Patients no longer need to schedule a separate appointment and travel to a blood collection facility."
Armune recently made Apifiny available in the United States and has seen significant demand for the breakthrough technology.
Armune develops and commercializes autoantibody technology licensed from the University of Michigan that was developed under the direction of Arul Chinnaiyan, MD, PhD. Armune officially opened its high-complexity CLIA laboratory for business in April and has been handling a high volume of requests from clinicians and reference laboratories seeking access to Apifiny. Clinicians and laboratories interested in gaining access to Apifiny should call 844-427-6863 or request information from the company's website at http://www.armune.com.
Armune continues to raise funds through its current Series A round of investment to support the growth of the business. Interested investors should contact Eli Thomssen, Chief Business Officer, at elthomssen[at]armune[dot]com or by telephone, 269-491-6431.
About CLIA (http://www.cms.gov/clia)
The Clinical Laboratory Improvement Amendments of 1988 (CLIA) regulations include federal standards applicable to all U.S. facilities or sites that test human specimens for health assessment or to diagnose, prevent, or treat disease. CDC, in partnership with CMS and FDA, supports the CLIA program and clinical laboratory quality.
About Armune BioScience (http://www.armune.com)
Armune BioScience, Inc. is a medical diagnostics company that develops and commercializes unique proprietary technology exclusively licensed from the University of Michigan for diagnostic and prognostic tests for prostate, lung and breast cancers. The company was founded by the Apjohn Group, LLC ([http://www.apjohngroup.com), a business accelerator founded by experienced health care executives that brings together valuable resources of management talent, angel/seed financing, and a group of experienced life science professionals. Armune was incorporated as a Delaware Corporation with corporate headquarters in Kalamazoo, MI and a research and commercial laboratory in Ann Arbor, MI.