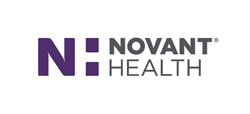 Manassas, VA (PRWEB) May 19, 2015
Novant Health has been named the official medical partner of the Quicken Loans National PGA TOUR tournament. The tournament pays tribute to the U.S. armed forces while raising funds and awareness for the Tiger Woods Foundation and its college-access programs. The tournament will take place at the Robert Trent Jones Golf Club in Prince William County, Virginia, beginning July 27.
Novant Health physicians, nurses and athletic trainers will staff the event, providing medical care to players and spectators needing attention.
"We are excited to serve as the medical partner for the Quicken Loans National," said Dr. Frederick W. Parker, III, medical director, Novant Health sports medicine & concussion management program. "This tournament is a great event for an even better cause, and Novant Health is proud to serve alongside those putting on the event."
About Novant Health
Novant Health is a four-state integrated network of physician clinics, outpatient centers and hospitals that delivers a seamless and convenient healthcare experience to our communities. The Novant Health network consists of more than 2,500 physicians and 26,000 employees who make healthcare remarkable at nearly 500 locations, including 14 medical centers and hundreds of outpatient facilities and physician clinics. Headquartered in Winston-Salem, N.C., Novant Health is committed to making healthcare remarkable for patients and communities, serving more than four million patients annually. In 2014, Novant Health provided more than $639 million in community benefit including charity care and services. Novant Health is ranked as one of the nation's top 20 integrated delivery networks by IMS Health.
For more information, please visit our website at NovantHealth.org. You can also follow us on Twitter and Facebook.
###