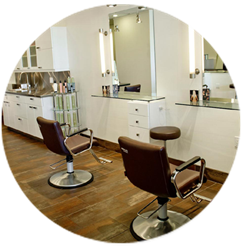 Getting rid of lice as quickly and effectively as possible is top priority.
Miami, Florida (PRWEB) May 20, 2015
Parents in Miami have something to get excited about. Lice Troopers, the all-natural lice removal service is now running full speed at two locations. In addition to their full service clinics, Lice Troopers also offers house calls for in home lice removal, or can perform treatment on site at another chosen location.
For busy families, this means relief. No one has time to deal with a case of head lice and many parents get squeamish just thinking about the bugs crawling through their household. Getting rid of the bugs as quickly and effectively as possible becomes top priority.
And it makes sense that a professional lice removal service would be so in-demand. Lice are pesky, resilient creatures and no one wants to deal with them. And once they take up residence in the hair of a child, they aren't so quick to go away. In fact, with head lice, there is no "waiting it out." The lice and their nits must be eliminated, and even one or two left behind can launch a new infestation. Not what a parent wants to hear.
Unfortunately, the traditional drug store remedies are no longer able to stand up to these super lice, and the mayonnaise trick has never been effective either. What's a parent to do?
As Lice Troopers and other all-natural lice removal services have shown, the only treatment that is truly effective is nitpicking. Trying to kill the bugs isn't working, they must be removed. Thus, rather than spend hours hunting for lice and nits in their kids' hair, parents are leaving this one to the professionals. One call to Lice Troopers gets an appointment the very same day. Then, in the time it takes for a parent to finish a cup of coffee, a lice removal expert has thoroughly and meticulously worked through the hair of the affected child(ren) with a fine-toothed comb, ensuring that every louse and nit has been eradicated. Safer, faster and 100% guaranteed.
Lice Troopers' newest clinic is located at 2100 Ponce de Leon Blvd in Coral Gables, Florida. They continue to operate out of their Bay Harbour Islands location at 1005 Kane Concourse, Suite 212, and by house call.
Lice Troopers is the all-natural, guaranteed Head Lice Removal Service™ that manually removes the head louse parasite safely and discreetly in child-friendly salon settings, or other chosen location. Providing safe solutions for frantic families, the Lice Troopers team has successfully treated thousands of families nationwide, with services widely recommended by pediatricians and reimbursed by many major health insurance carriers, flexible spending accounts and health savings accounts.