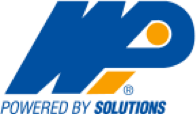 Houston, TX (PRWEB) May 21, 2015
Waukesha-Pearce Industries, Inc. (WPI), a world-class leader in engine solutions for the oil and gas industry, recently opened a new branch in Loveland, Colorado.
"At our new location in Loveland, we are focused on providing the best possible support for all customers in this very vital oil and gas market," said Morris Mitchael, director of operations, WPI. "Our goal is to offer the Rockies outstanding service, parts and product support to ensure their gas compression and power generation equipment meets or exceeds performance expectations."
The WPI Loveland facility will have a fully-stocked parts warehouse of genuine GE Waukesha™ gas engine spare parts, as well as field service capabilities such as troubleshooting and overhauls. WPI has been a Waukesha distributor for over 90 years, and in 2014, was named the sole distributor across the lower 48 states. Additional Details
WPI's local team of parts professionals, factory-trained technicians and knowledgeable support representatives ensure that customers have the support they need, when they need it.
WPI will also support the Loveland community. "We will be a full community partner," said Mike Holliman, store manager, WPI. "We already participate in events throughout our territory to support breast cancer awareness, Make-a-Wish, and other foundations."
WPI has fabricated custom power generation systems for over 40 years to match customers' unique applications and needs. "Our dedicated engineering staff is here to support all contiguous 48 states," said Mitchael. "Loveland, Colorado can count on the WPI engineering and fabrication team for any custom power generation package they need."
About Waukesha-Pearce Industries (WPI)
Since 1924, WPI has partnered with world-class manufacturers to provide equipment and service solutions across a multitude of applications:

GE's Waukesha™ gas engines for gas compression, power generation, and mechanical drive solutions
GE Transportation medium-speed diesel engines for stationary power
GE Oil and Gas Hydril annular blowout preventer parts and service
Komatsu construction machinery for earth moving, recycling, and mining
Generac power systems (prime, standby, and mobile)
Kohler engines for small industrial applications
FlexEnergy turbine generators to power the remote oil field environment
TIW products (hydraulic hangers, CPT and surge tools, expandables, valves)
With highly skilled technicians in 48 states, WPI effectively addresses and resolves runtime challenges, striving to surpass customer needs through maximized uptime. WPI and TIW are wholly-owned subsidiaries of Pearce Industries, Inc. WPI is a United States authorized distributor of GE's Waukesha gas engines, with strategically located operations that enhance the ability to offer customers timely and efficient support. To learn more about WPI visit http://www.wpi.com.
# # #
Contact: Jason Highberger
Director, Shared Services, WPI
713.551.0317
Jason(dot)highberger(at)wpi(dot)com