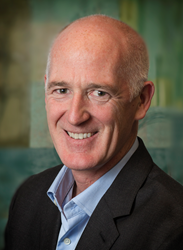 (PRWEB) May 20, 2015
"I think advising employers on how to manage employees with mental disabilities is the fastest growing area in employment law in Ontario," says Doug MacLeod of the MacLeod Law Firm.
He has a theory to explain studies which suggest that 1 in 5 Canadians have a mental health issue: "The number of recognized mental health issues has increased and the stigma associated with mental illness has dissipated somewhat because of initiatives such as #BellLetsTalk. I think this has resulted in more employees self-identifying a mental illness to their employers and seeking accommodation under human rights laws."
"In my experience, a toxic relationship between an employee and his or her supervisor often triggers a mental illness such as depression and/or a form of anxiety," says MacLeod. "In the past, employees were more inclined to continue working in these situations in silence however a combination of new laws and increased public awareness has resulted in a new paradigm where employees are now seeking to exercise their legal rights."
Easy access to no cost legal proceedings may account for increased litigation in this area," says MacLeod. "Most employees are aware that an employer is required to accommodate a disability and that he or she can file a no cost complaint against the employer if the employer fails to accommodate his or her mental disability. It is therefore perhaps not surprising to learn that over 50% of complaints under Ontario's Human Rights Code are disability related complaints."
"When an employee seeks accommodation because of a mental illness, it is very important for the attending physician to understand the employee's job duties and the kinds of interactions the employee has with his or her supervisor," says MacLeod who has been advising Ontario employers on human rights issues for over 25 years. "An employer can help facilitate this process by introducing policies that require an employee to meet with a Company appointed doctor or a disability management consultant."
Negative stereotypes concerning mental illnesses persist, observes MacLeod. "Employers can over react when an employee self-discloses a mental illness including alcohol or drug addiction. A knee jerk reaction can be to remove the employee from the workplace because of unfounded safety concerns or speculation that a senior manager with a mental illness could destroy an important client relationship." MacLeod therefore recommends that employers take a deep breath and carefully consider how to manage an employee with a mental illness after seeking legal advice. "There really is a legal minefield when it comes to managing an employee with a mental illness in Ontario."
The MacLeod Law Firm has represented employers doing business in Ontario, Canada for more than 25 years. MacLeod Law Firm's practice includes defending wrongful dismissal claims, employee terminations, severance packages, employment contract review, employee resignation advice, human rights claims and workplace safety.