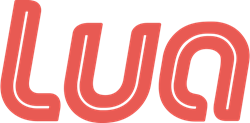 New York, NY (PRWEB) May 20, 2015
Lua, the mobile-first communication solution, was named a 'Best of Citrix Synergy 2015' finalist award winner in the Enterprise Mobility Management (EMM) category at last week's Citrix Synergy conference. Lua gained recognition for its secure mobile messaging solution, which transforms the way enterprises communicate, especially as part of an EMM strategy.
"Citrix Synergy brings together the best and brightest in the enterprise software community from around the world. It is an honor to be named as one of the 'Best of Citrix Synergy 2015' award winners," said Brian Feller, Vice President of Corporate Development, Lua. "This award shows Citrix's commitment to recognizing and validating innovative, mobile apps."
Lua offers a cross-platform enterprise solution for secure messaging, instant group calling and an interactive directory that streamlines communication alongside an analytics dashboard that drives better decision-making. Lua recently announced it was Citrix Ready Worx Verified following an integration with Citrix ShareFile.
An independent team of judges consisting of experts and editors from TechTarget's Search Virtual Desktop reviewed and evaluated the products in the areas of innovation, value, performance, reliability and ease of use. To find out more on the "Best of Citrix Synergy 2015" awards check out SearchVirtualDesktop.com.
About Lua
Founded in 2010 in New York City, Lua is the mobile-first communications solution for high-performance organizations. Lua offers a cross-platform solution that includes secure messaging, instant group calling, an interactive directory, and accountability across a team through essential ReadReports. Insights, Lua's proprietary analytics dashboard, synthesizes communication data to provide actionable insights for managers to boost effectiveness within the organization.
Backed by investors including Abundance Partners, IA Ventures, Strauss Zelnick, Aaron Stone and John Maloney, Lua delivers a powerful, enterprise-grade coordination solution to teams across client services, mobile sales and events management, driving speed of action through easy, always-on communication. Lua also provides government-grade protection as a trusted vendor for the Department of Defense.
For more information, please visit: https://getlua.com/