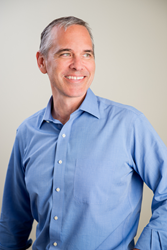 First Associates is a key player in the FinTech industry and their unique perspective will be a valued addition to the conference.
San Diego, CA (PRWEB) May 21, 2015
Offering insights on the FinTech industry, David Johnson, CEO of First Associates Loan Servicing will be speaking at the second annual FinTech Global Expo on May 28, 2015 in San Diego, California.
Joining a panel entitled Marketplace & Online Lending for Small Businesses, Johnson and other industry leaders will share insights on how financing alternatives are fueling growth opportunities for small businesses.
"The FinTech Global Expo is a great opportunity for industry leaders to come together and engage with both leading and developing companies," said Johnson. "I'm excited to share our insights on how the FinTech industry is changing the way that individuals and business access capital."
David Johnson has 25 years of experience across industries including finance, technology and energy. He also serves as a Principal with Clearpath Advisors and held leadership positions with companies such as Memec, McKinsey & Company and Bain & Company working with Global 500 clients across North America, Europe, Asia, and Africa.
"We are proud to have David Johnson represent the servicing industry at the FinTech Global Expo," said Andrea Downs, Founder and CEO of the event's organizer Coastal Shows. "First Associates is a key player in the FinTech industry and their unique perspective will be a valued addition to the conference."
The FinTech Global Expo is organized by Coastal Shows and will be held May 28-29, 2015 at the San Diego Convention Center. Worldwide venture capital investment in the FinTech sector has grown four times faster than the rate of overall venture capital investment in the last three years, according to a recent Accenture study. With the recent IPOs of Lending Club and Ondeck, increased API connectivity, mobile device proliferation and borrowers' increased use of online platforms, many investors and consumers alike believe that 2015 will be the year that FinTech comes of age.
About Coastal Shows
Coastal Shows operates as an international, full service media company providing top-tier, tech-related educational experiences in the form of multifunctional events and tradeshows. Coastal Shows aims to deliver an elite and informative experience that connects attendees through innovative panel formats and exclusive access to current industry professionals. Coastal Shows' team includes previous founders of the most prominent private conference, tradeshow and business publications media company in the wireless industry. For more information, visit http://www.coastalshows.com.
About First Associates Loan Servicing, LLC
Based in San Diego, First Associates Loan Servicing is the fastest growing third party consumer loan and lease servicer in the United States. The company offers a wide range of solutions for many consumer asset classes and consistently receives industry recognition for exceeding high performance standards and providing superior levels of support. First Associates has experienced management and staff, full SSAE 16 II audit, best-in-class IT infrastructure, as well as strong institutional relationships with commercial and investment banks, finance companies, investment funds and credit unions. First Associates Loan Servicing leads the Marketplace Lending industry in providing customized technology and customer service solutions for its partners. For more information, please visit http://www.1stassociates.com.
# # #