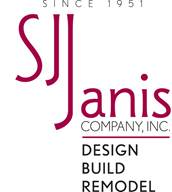 Wauwatosa, Wisconsin (PRWEB) May 21, 2015
S.J. Janis Company, Inc., Design/Build Remodeler in Wauwatosa, WI has been awarded a 2015 Guildmaster Award for exceptional customer service. GuildQuality, an independent customer satisfaction surveying company, has powered the Guildmaster Award since 2005 to celebrate service excellence in the building, remodeling, contracting, and home services professions.
S.J. Janis Company, Inc. was selected as one of the over 300 North American builders, remodelers, developers, and contractors recognized by GuildQuality for their superior delivery of customer care. S.J. Janis covers the entire metro Milwaukee area including Whitefish Bay, Mequon, Fox Point, Brookfield, Elm Grove, and Wauwatosa. The clients surveyed has completed interior remodeling, a bathroom, kitchen, lower level, or home addition.
Over the past few months, GuildQuality reviewed numerous survey responses submitted by customers of Guildmaster candidates. In granting awards, GuildQuality considers two primary metrics for each candidate: the percentage of customers who would recommend and the percentage of customers who responded. S.J. Janis achieved a recommendation rate of greater than 90% from their customers, who were surveyed through GuildQuality.
"We are thrilled to accept this award for Guildmaster with Distinction from GuildQuality. We take part in surveying our clients through this independent party to help push our company's customer service to the highest level."
For more on the 2015 Guildmaster Award and qualifications, visit http://www.guildquality.com/guildmaster/.
###
About S.J. Janis Company
S.J. Janis Company, an award-winning remodeler with four certified professionals on staff, is a member of several home improvement associations, including the Milwaukee/NARI Home Improvement Council, National Kitchen & Bath Association, and the Metropolitan Builders Association. In addition, the company is a member of Guild Quality, an independent company that interviews every client about his or her remodeling experience throughout the building process and provides immediate results to the Guild member. S.J. Janis is recognized as a "Guildmaster with Distinction" by the organization and is Milwaukee's highest rated Remodeler by Guild Quality for customer service.
About GuildQuality
GuildQuality helps builders, remodelers, and contractors manage their most valuable asset - their reputation. Our members rely on our service to gather customer feedback, measure satisfaction and continuously improve their business. Supported by comprehensive reporting and marketing tools, GuildQuality helps its members stand out in a competitive market. For more information, visit http://www.guildquality.com.