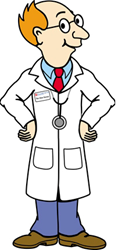 Germantown, WI (PRWEB) May 22, 2015
Ellsworth Adhesives, a global distributor of adhesives, specialty chemicals and dispensing equipment, is pleased to announce that they will be exhibiting at the Automation Technology Expo, or ATX Canada, June 16th through the 18th at the Toronto Congress Centre in Toronto, Canada in booth 465.
Ellsworth Adhesives is displaying the latest technology in dispensing equipment along with the adhesives and specialty chemicals that work within the equipment. Jay Richardson, Director of Sales, commented, "We are very excited to be exhibiting at ATX this year. There have been multiple advancements in the adhesive and specialty chemical industry, including application equipment that dispenses the materials. Ellsworth Adhesives is ready to provide the total solution when it comes to adhesives, dispensing and other specialty chemicals. Our Engineering Sales Representatives are available at the show to answer any questions on new projects, products and applications."
One of the newest products Ellsworth Adhesives will be displaying is the DC100, a digital dispenser developed by Fisnar, a division of Ellsworth Adhesives. The DC100 is extremely user friendly with up to ten programs, five different dispensing modes and simple manufacturing line integration.
ATX showcases the latest in automation, technology, products, systems and solutions. Many conferences and sessions discuss industry current topics such as 3D printing, cyber security, quality management and Smart Plant technology.
Through their wide variety of Value-Added services, Ellsworth Adhesives aims to fulfill specialty chemical needs, from initial technical advice through customized product fulfillment. They strive to help their customers achieve maximum productivity with lower total cost in their manufacturing processes by offering valued services and solutions, and delivering quality products from world-class suppliers.
Ellsworth Adhesives Specialty Chemical Distribution understands and appreciates the role they play as an adhesive and specialty chemical supplier. The Glue Doctor®, a registered trademark of Ellsworth Adhesives, represents the technical expertise and unique capabilities of more than 50 Engineering Sales Representatives in North America, and more than 150 Engineering Sales Representatives globally, who specialize in working with customers on engineered assembly processes and implementing adhesive solutions in the manufacturing environment. They continually explore better ways to service their customer's procurement needs.
For more information on Ellsworth Adhesives, visit http://www.ellsworth.com or call 1.800.888.0698.
About Ellsworth Adhesives
Ellsworth Adhesives is a distributor of adhesive products and equipment and a value added supplier of adhesives, sealants, coatings, encapsulants, tapes, releases and lubricants from leading international manufacturers including 3M, Bostik, Dow Corning, Dymax, Emerson & Cuming, Fisnar, Loctite, Lord, Permabond, Techcon and many others and offers the most comprehensive level of technical expertise available. Ellsworth Adhesives operates sales offices and warehouses in the United States, Canada, Mexico, United Kingdom, France, Spain, Germany, Sweden, Finland, Denmark, Brazil, Australia, China, Malaysia, India, Vietnam, and Thailand. Ellsworth Adhesives can be contacted directly at 1-800-888-0698 or by visiting http://www.ellsworth.com.