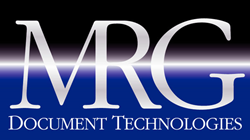 "Readiness is so much more than just delivering technology. It's about the complete picture ...what it all means and how it affects our clients"
Dallas, Texas (PRWEB) May 27, 2015
MRG Document Technologies http://www.mrgdocs.com (MRG), a leading provider of mortgage document preparation software and legal compliance, announced that it has not only completed the system software to provide integrated disclosures, but most importantly, the myriad of compliant packages, calculations and compliance testing that is legally necessary to meet both regulatory and consumer scrutiny.
It is no news to say that one is "just" ready for TRID – the industry must comply or run the risk of noncompliance and heavy fines associated with each transaction or violation. Lenders must have confidence that their document preparation provider has looked at each section and box of the Disclosures from a legal perspective and that the provider is able to back what is produced with training and a regulatory defense team to protect the lender.
MRG's legal team and development team has spent the past 2 years doing just that. MRG has taken an extremely meticulous and comprehensive phased approach with thousands of man-hours in legal research, development and programming time invested. This is to ensure MRG's clients have the guarantee they have come to expect in a document preparation provider backed by a law firm to keep them in compliance.
While other organizations may be struggling to be "just" ready, MRG's holistic approach encompasses not just the TRID requirements, but also the experience of over 35 years in the business, knowledge and legal guidance from a team of attorneys and industry professionals to assist their clients throughout the entire process in every aspect of the Disclosures throughout the loan cycle. This is the key difference.
Mortgage lenders should be focused on generating and maintaining a profitable business in a volatile market rather than worrying about whether they are in compliance or if their document preparation provider can truly handle the complexity of the task at hand. Top tier dynamic technology and unsurpassed compliance create an enormous safety net for the lending community. TILA-RESPA reform is incredibly difficult enough without having to dissect it, legally interpret it, program to it, and oh by the way, and comply. Lenders should have the utmost confidence in their document preparation provider to accomplish all of that.
"With the unprecedented regulatory changes that will take place August 1, MRG clients can be assured that what our organization has done, is done right – not just ready," said Kathleen Mantych, senior marketing director, MRG Document Technologies. "Readiness is about so much more than just delivering a new technology. It's about the complete picture from creation to completion backed by training and education on what it all means and how it affects our clients and their business – that's the game changer."
###
About MRG Document Technologies
For over 35 years, Dallas-based MRG Document Technologies (MRG), a practice group within the Middleberg Riddle Group, one of America's preeminent mortgage banking law firms, has provided to the mortgage industry at large an exceptional blend of compliance and cutting edge mortgage technology products and services that go beyond the norm for best of breed in the document compliance space throughout the United States. For more information about MRG, the leader and cut above in compliance and technology visit http://www.mrgdocs.com.