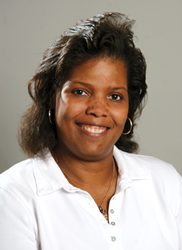 Austin, TX (PRWEB) May 28, 2015
VUV Analytics has announced Dr. Jean Andino as the recipient of their summer 2015 academic grant, which provides Dr. Andino's laboratory with the use of the VGA-100 Vacuum Ultraviolet (VUV) detector to do novel research in the field of catalysis.
Andino is an associate professor in the School for Engineering of Matter, Transport and Energy, one of the Ira A. Fulton Schools of Engineering at Arizona State University. Her research will focus on the development of catalytic materials capable of converting carbon dioxide and water vapor into useful resources such as methane and formic acid. Dr. Andino's research has far-reaching implications with the potential to profoundly affect US national sustainability efforts, energy generation, and materials development efforts.
"We are thrilled to have been selected as the recipient of VUV Analytics' academic grant and look forward to a semester of seminal research using this new technology," said Dr. Andino, who received her Bachelor of Science at Harvard and her PhD at the California Institute of Technology.
"VUV Analytics is proud to award our instrument to such a prestigious institution and an equally prestigious academic," said Sean Jameson, vice president of Business Development at VUV Analytics. "We received several high-caliber proposals and Dr. Andino's research seems uniquely suited to this new detection technology. We look forward to seeing her results."
The VGA-100 gas chromatography detector opens up a world of research opportunities by bringing the VUV range of the electromagnetic spectrum to the bench-top for the first time ever. Using familiar absorption spectroscopy techniques, the VGA-100 produces absorption spectra in the VUV range where most vapors absorb strongly and uniquely. Arizona State University will retain the detector through the Summer 2015 academic session, and VUV Analytics will announce winners for the Fall 2015 and Spring 2016 sessions in the future.
About VUV Analytics
VUV Analytics manufactures the VGA-100, the world's first Vacuum Ultraviolet (VUV) gas chromatography detector. The VGA-100 provides features and benefits beyond mass spectrometry and excels in applications where mass spectrometry performance has been limited. For more information visit http://www.vuvanalytics.com.