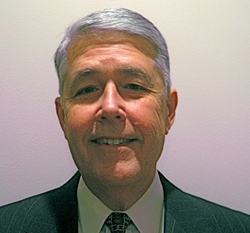 "Issuing EMV-compliant cards requires a great deal more care than issuing magnetic stripe-only payment cards," says industry expert Dave Tushie.
Eugene, OR (PRWEB) May 27, 2015
Card issuers have only four months until the US payment card EMV liability shift date, leaving scant time for those who have not already started to comply. Compliance can be critical, as the card brands are shifting the responsibility for point-of-sale counterfeit card fraud to the party in a transaction that does not employ EMV technology. Fulfilling that requirement in the time left can be challenging and introduces new fraud loss risks if not managed carefully. Prime Factors, a leading provider of secure card personalization software, offers an EMV Advanced educational webinar "Drill Down on Key Management for EMV Card Issuance" on Wednesday, June 10, at 1 PM Central. Registration is free for all interested parties.
"Issuing EMV-compliant cards requires a great deal more care than issuing magnetic stripe-only payment cards, which are more familiar to US issuers and consumers," says webinar speaker and industry expert, Dave Tushie. "There are many more cryptographic keys required, and many more process controls needed to protect those keys that are loaded to the integrated chips on the smart cards. Mishandling the creation and management of the master keys used to create and protect the card keys can expose issuers to greater risk in their EMV card portfolio than their current magnetic stripe cards."
During the webinar, Tushie will drill down on several topics related to cryptographic keys required for EMV-compliant card issuance, including: How multiple card accounts are supported on EMV-compliant cards, what new keys are required for each card account, which new master keys are required to manage these card keys and what are the implications of delegating management of these keys to a third party. Tushie will also make recommendations on key management policies that protect issuers' long term operational flexibility.
Register for the session by completing the provided online form. It is the sixth in Prime Factors EMV Education Series, which began with EMV Basics, followed by now five EMV Advanced modules. Learn more from the company's website, http://www.primefactors.com/webinars/webinars-bcss.
About Prime Factors, http://www.primefactors.com
Prime Factors has focused solely on the cryptographic needs of data centers for over thirty years. It creates solutions that make information security professionals' jobs easier while anticipating the market's next data security challenges. Prime Factors' encryption and tokenization products reflect those decades of experience, ensuring that their cryptographic integrity is fully complemented by simplified integration interfaces that reduce development cost and time-to-market. Customers can align a solution to their specific data protection goals, address regulatory compliance, and implement in less time than alternatives.