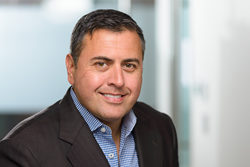 (PRWEB) May 28, 2015
Cava Construction & Development (Cava Construction), a leading mid-size construction management company in New York City, today announced that John Mingione has been named Chief Operating Officer and Principal. Previously, Mr. Mingione was Vice President of Construction. In this new position, Mr. Mingione will manage the day-to-day operations and strategic direction of all of Cava's construction sites.
Cava Construction is a market leader in building new, out-of-the-ground, high-rise construction projects in New York City and in multi-level renovations in existing buildings. The company is projecting more than $200 million in revenue for 2015. Over the past decade Cava Construction has built more than two million square feet of new commercial and residential high-rise space, specializing in hospitality and multi-tenant buildings.
"When we teamed up with John in 2010, we knew we were bringing on board a leading construction industry professional with extensive experience in foundation work, commercial and hospitality renovations, as well as unique infrastructure improvement projects," said Peter Serpico, Chief Executive Officer of Cava Construction. "John quickly adapted and enhanced our unique integrated operational culture, a culture where management, employees and subcontractors are fully committed to the highest possible standard of quality work. His unmatched work ethic has trickled down to each any every employee and his addition to the leadership team is an important part of continuing Cava Construction's growth."
Mr. Mingione is also the founder of Omnibuild, a construction management company specializing in high-end and hospitality renovation projects. Mr. Mingione began his construction career at the age 18 as a, while also attending classes at the Institute of Design & Construction and Kingsboro College. In 2003, Mr. Mingione started his own construction company, Foreman Interiors, which then became Omnibuild. Omnibuild and Cava Construction formed a strategic partnership in 2010, and Mr. Mingione assumed a leadership role in that joint venture.
"Peter and the whole Cava team have been fantastic to work with from day one," said Mr. Mingione. "Cava Construction shares a passion for building with its clients, employees and subcontractor team. As the landscape of the New York City construction market shifts, we are uniquely positioned to take on any project, and guarantee the highest quality, competitively-priced work product. I am excited about becoming part of the leadership team, and have the opportunity to continue to work with the best and most committed construction talent in the industry today."
John Mingione can be reached at 914.663.8633or jmingione@cavaconstruction.com
About Cava Construction
Cava Construction & Development (Cava Construction) is a leading mid-size construction management company in New York City. Founded in 1994, the company specializes in high-rise residential and commercial projects, with a specialty in hospitality and hotel construction in Manhattan. Through its fully-integrated OmniBuild brand, Cava Construction manages commercial/hospitality renovation work and unique infrastructure improvement projects. Over the last 12 years, Cava Construction has built more than 8,500 vertical feet of new construction in the New York area, and current employs more than 100 full-time team members.