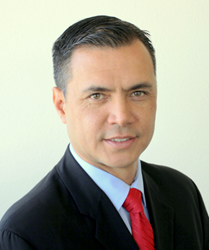 Redondo Beach, California (PRWEB) June 01, 2015
Ro Kolakowski, CEO and founder of 6th Street Consulting (6SC), was picked as one of ChannelPro's 20/20 Visionaries of 2015. The list includes this year's most influential thought leaders and luminaries from the vendor, analyst, and consulting communities.
Ro serves as the company's sales and marketing director. With over twenty years of experience in M&A, private equity, investment analysis and development of operational strategy with an emphasis in telecommunications and technology, Ro focuses on ensuring 6SC is positioned with the right expertise and relationships to properly address the needs of clients.
Ro has forged 6SC into one of the most successful Microsoft partners in the Southern California area. Helping companies solve business problems using tools such as SharePoint and Office 365, 6SC has deployed solutions for over 100,000 users and ranks in the top 1% of the Microsoft partner eco-system. To read the full ChannelPro article, please click here.
About 6th Street Consulting
6th Street Consulting, the 2013 Microsoft Partner of the Year Winner for Collaboration & Content, is a strategy and technology consulting firm located in Redondo Beach, California. As a Microsoft Managed Partner with a Gold competency in Collaboration & Content and Silver competencies in Cloud Platform, Cloud Productivity, Small Business and Small and Midmarket Cloud Solutions, 6SC distinguishes itself in the top one percent of Microsoft's SharePoint partner eco-system. For more information, visit http://www.6sc.com.