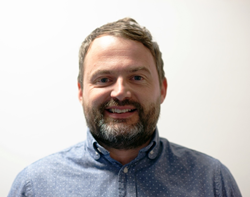 We believe that our new 'Quick Quote' mechanism is the easiest and most accurate facility of its kind in the UK.
Birmingham (PRWEB UK) 31 May 2015
Independent business gas and electricity broker, Business Juice has announced the introduction of a "2-Step Quick Quote" feature on its website in order to make energy price comparison quick, easy and informative for companies who are reviewing their gas or electricity costs.
The rising price of utilities can be a major influence on a business's bottom line, but finding real and useful information on what they could be paying has until now been quite difficult.
Many business gas and electricity websites simply don't include price information at all, rather requiring interested parties to provide their details in order to speak to a sales representative. Others have long and sometimes quite complex questionnaires to complete, which may not even give a figure, or else may give one that could be wildly inaccurate or based on generalisations.
Business Juice's ethos is based on making information about gas and electricity easily available and accessible, which is why they have invested in developing the simplest possible online quote mechanism.
Business Juice CEO James Constant explains:
"Business energy is complicated enough without brokers or suppliers creating further complexity. We encourage businesses to shop around for the best deal and a natural place to start is in comparing their current usage and costs online, to see what they could be paying."
"Those used to shopping around for domestic energy are often surprised by how complicated the business market appears by comparison, but we've done our utmost to simplify the process while providing accurate information which is immediately accessible for the client."
"We believe that our new "Quick Quote" mechanism is the easiest and most accurate facility of its kind in the UK."
Running throughout every page of the website, this Quick Quote facility will enable clients to engage with the website and gain a comparable price. It is absolutely free to use with no obligation to register or use Business Juice's services at all.
James Constant continues:
"If the Quick Quote shows that a company is paying a fair rate for energy, that's great and we hope it puts their mind at rest that they can renew with the same supplier. However, we do find that the majority of businesses can save money by switching supplier. If so, then a company has the option to quickly submit their details and one of our experienced Energy Experts will get in touch to confirm the details and arrange a switch to a cheaper supplier with our minimum-hassle process."
The commitment to open communication comes from Business Juice's Customer Charter and follows the publication of over 100 Energy Guides and Supplier Fact Sheets, which can now be downloaded in pdf format for easy consumption and sharing.
Business Juice offers a free quotation service for businesses of all sizes and from all industries; from the smallest work-from-home start-ups and SMEs to major FTSE companies with multiple site energy usage. http://www.businessjuice.co.uk/business-energy/request-quote/.
In 2014, Business Juice's medium sized clients saved an average £14,473 on energy (gas and electricity combined) with large companies saving up to £86k. http://www.businessjuice.co.uk/business-energy/