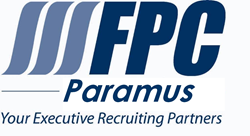 After many conversations and visits to other recruiting franchise companies, the name FPC kept coming up to the top of my list
New York, New York (PRWEB) May 28, 2015
Stuart brings over 20 years of senior-level sales experience and has focused within regulated industries including Chemicals, Utilities and Life Sciences. Stuart will be responsible for executive recruiting engagements that include executive search, custom talent acquisition projects, talent pipeline assessment and management, hiring process evaluation, process mapping and succession planning.
Stuart has held senior sales positions with top-notch software companies such as: Verity/Hewlett Packard, FAST Search & Transfer/Microsoft and Open Text Corporation. Stuart is a proud veteran of the United States Air Force and a graduate of the State University of New York at Brockport with a degree in Business Management and Interpersonal Communication. Additionally, Stuart is an avid runner and has competed in and completed over 24 marathons to date.
On why he chose to join the FPC network Stuart says "After many conversations and visits to other recruiting franchise companies, the name FPC kept coming up to the top of my list. After doing some more research, I found out that FPC scored very high marks in Franchisee Satisfaction". I felt that if the franchisees were happy and saying good things, the franchisor must be doing something right. Once I met the team from FPC National, I knew I had to seal the deal!"
"We are extremely excited to have Stu as part of the FPC family. His background, experience, personality and professional persistence will help him to be an important asset to companies looking to add sales and engineering talent. His focus on sales and sales management will also provide a significant complement to the rest of our franchise system." said Ron Herzog, CEO & President of FFC, the franchisor of FPC.
Contact FPC of Paramus at 201.735.8080, via email at sshilitz(at)fpcparamus(dot)com or visit http://www.fpcparamus.com
About FPC
FPC is a leading national executive search firm comprised of more than 60 franchise offices. FPC offers job seekers access to its nationwide network of professional executive recruiters and job opportunities in many industries and disciplines as well as providing job search information and assistance. The company has been providing win-win recruiting solutions since 1959. Advocates for both clients and candidates, FPC recruiters are committed to bringing together the right individual with the right opportunity. For further information about FPC, call 800-886-7839 or visit us at http://www.fpcnational.com.
###