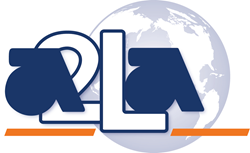 Western Slope Laboratory's employees have always been committed to producing the best quality work and appreciate the formal recognition of these efforts through accreditation by A2LA
Frederick, MD (PRWEB) May 29, 2015
The American Association for Laboratory Accreditation (A2LA) is proud to announce the dual accreditation of Western Slope Laboratory, LLC to ISO/IEC 17025 for Forensic Testing and to ISO 15189 for Clinical Testing. A2LA is the only accreditation body in the United States to offer an internationally-recognized ISO 15189 program, in conjunction with ISO/IEC 17025 and forensic specific requirements.
Western Slope Laboratory, LLC, located in Troy, Michigan, is the first forensic organization to undergo a dual assessment to the ISO/IEC 17025 and ISO 15189 standards in the United States and their accreditation covers testing in the areas of Controlled Substances and Toxicological testing. For a full listing of the testing included in the accreditation of Western Slope Laboratory, LLC, please review their Scopes of Accreditation, certificates 3370.01 and 3370.02, on the http://www.A2LA.org website.
When asked about the experience, Erica A. Guice, Western Slope Laboratory, LLC Director of Quality, commented that "our dedication to the highest quality of testing is further exemplified in our continued compliance to ISO/IEC 17025 and compliance to ISO 15189. Western Slope Laboratory's employees have always been committed to producing the best quality work and appreciate the formal recognition of these efforts through accreditation by A2LA, a world leader in laboratory accreditations. As Quality Director, I look forward to the years ahead as Western Slope Laboratory continues to forge its path in the field of toxic chemical testing with the expansion of testing in environmental and clinical toxicology."
Peter Unger, President and CEO of A2LA, remarked, "this is a prime example of the benefits of relying on an ILAC-Recognized Accreditation Body that provides multiple accreditation schemes based on ISO requirements. The fact that both ISO standards embody similar core management system requirements, yet are underpinned by distinct technical requirements, enables an efficient yet thorough assessment process. This is appealing to multi-faceted testing organizations in today's innovation-driven marketplace."
Through peer evaluation to ISO/IEC 17011 and mutual recognition arrangements (MRAs), A2LA has gained international recognition of its programs and passes on that recognition to its accredited organizations. The A2LA ISO/IEC 17025 Forensic and ISO 15189 Clinical accreditation programs are internationally-recognized through A2LA's MRA with the International Laboratory Accreditation Cooperation (ILAC). In addition, A2LA has received federal and state recognitions as described on the A2LA website (http://www.A2LA.org/recognition/dom_recog.cfm).
For additional information about the A2LA forensic accreditation program, please see the A2LA forensic program webpage (http://www.A2LA.org/forensic) or contact Karin Athanas at 301 644 3236 or kathanas@A2LA.org.
For additional information about the A2LA clinical accreditation program, please see the A2LA clinical program webpage (http://www.A2LA.org/clinical) or contact Amanda McDonald at 301 644 3248 or clinical@A2LA.org.
About A2LA:
A2LA is a non-profit, non-governmental, public service, membership society offering internationally-recognized programs for the accreditation of testing/calibration laboratories, inspection bodies, proficiency testing providers, reference material producers and product certification bodies.