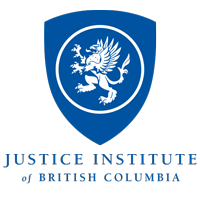 San Francisco, California (PRWEB) May 28, 2015
Furthering their long-standing commitment to campus safety, Justice Institute of British Columbia (JIBC) has implemented Regroup's Emergency and Mass Notification System to disseminate severe weather alerts and other emergency-related notifications to its campus community. As a member of BCNET, a shared information technology services organization and Regroup partner, JIBC received funding for the system through a grant from the Ministry of Advanced Education.
Previously utilizing an email system to communicate with students and staff, JIBC required a more effective solution for emergency communications. The new notification system will be implemented and in place by the start of the new school year.
BCNET's partnership with Regroup will now allow JIBC to easily reach its campus community through multiple communication channels via one-click messaging, including cell phones, social media, email, landlines, PA systems and website portals. As an official Ellucian Partner, Regroup will also integrate with Ellucian Colleague to enable JIBC to utilize one database for all students and staff.
JIBC, a world leader in justice and public safety education, provides education and training for international students from more than twenty countries. They are pioneers in using realistic simulations for equipping professionals in the justice, public safety and social services fields. In addition to their main campus in New Westminster, JIBC has five additional campuses throughout British Columbia.
For a live demo of Regroup's Emergency & Mass Notification System, sign up here: http://bit.ly/18Xomm7
About Regroup:
Regroup, the industry-leading Emergency and Mass Notification System and DRI 2015 Notification System of the Year, offers easy one-click messaging to mobile phones (text/voice), landlines, email, social media, websites and more. Regroup stands apart from other mass notification systems with its ease of use, automated messaging capabilities, seamless integration with social media and client databases, unparalleled 24/7 customer support and unlimited text/voice/email messaging.
To learn more about how Regroup's Emergency Notification System can provide rapid communications during a crisis, as well as streamline your organization's day-to-day communications, call 917-746-6776 or email inquiries[at]regroup[dot]com.