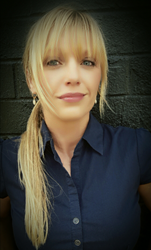 I'm confident that my experience in this region will help jumpstart Relus' presence in the Carolinas.
Charlotte, NC (PRWEB) May 28, 2015
Relus Technologies, an IT solutions provider based in Atlanta, announced today its expansion into the Carolinas. The company's new office is located in Charlotte, NC. For Relus, the Carolina region is home to several current and prospective clients, so this expansion is one that holds great potential for benefitting Relus and the local area.
To help facilitate this expansion, Relus has hired Stacy Fussner as the lead Account Executive for the Charlotte office. Stacy possesses a strong background in business development, account management and customer service. She has proven to be highly successful in helping clients in various industries to cut their IT spend substantially while building long-term business relationships.
Before joining the Relus Technologies team, Stacy worked for a third-party maintenance provider in the Triangle and was asked to transfer to expand the business into Charlotte. "I have worked with medium to enterprise-sized businesses for over 12 years in both North and South Carolina," Stacy said. "I'm confident that my experience in this region will help jumpstart Relus' presence in the Carolinas."
In the midst of its expansion, Relus Technologies also joined the North Carolina Technology Association (NCTA) as a Technology Member. "With over 750 member companies, there is no doubt that this organization plays a critical role in advancing the state of any tech business," said Kris Swanson, VP of Marketing at Relus Technologies. "This expansion is one that opens up many doors to success, and we look forward to being a part of such a powerful organization as NCTA."
About Relus Technologies
Relus Technologies specializes in optimizing enterprise IT by creating options, delivering value, and eliminating risk. The company's solutions suite helps extend the life of enterprise data center infrastructure, supports data center transformation, streamlines cloud enablement, and delivers top IT talent. For more information, visit http://relus.com.
About Stacy Fussner
Stacy is passionate about her work and always eager to connect with other IT professionals. She has been actively involved with local IT groups for several years including NCTA, TTEC, IT-ology and CRTEC. Stacy frequently takes part in charity events and works with non-profit organizations. Connect with Stacy on LinkedIn.